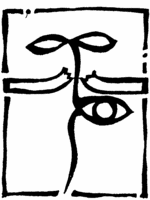 Welcome to the NewsLog or Blog of Heiner Benking. A kaleidoscope of insights and impulses collected first in the Seeds of Change Viewsletter of the Club of Budapest in 1995 and continually updated ever since.
Since some years available for broader distribution and comments - enjoy, and come again !

People to Watch:
Anthony Judge
Flemming Funch
Peter Jones
Alexander Christakis
quergeist



WHAT IS HOT?

GLOBAL SUSTAINABILITY EDUCATION
Conference Program

Berlin "Towards a Global, Embodied Covenant"

Re-inventing Democracy

Dialog among Civilizations - Dialog towards Unity in Diversity

Dialogues and Conversations - Participation and Moderation/Mediation: Ways and Means towards Re-inventing Democracy and Good-Governance

Positions and Identities in Global Contexts: Awareness of Self and Others with me, you, we, they and "others" models

Flatlands & Deeplands - a page about maps and models and Earth Literacy

Towards one Possible Global Embodied Covenant: Models, - not just Systems, Signs, Words and Images - Interdisciplinary Conference 2004: The Evolution of World Order - EWOC

Using Maps and Models, SuperSigns and SuperStructures - CODATA 2005

Granularity, Topicality, and Generalization of Information - Reflections about maps and models, orienting generalizations and their possible pragmatic and ethical implications and challenges, CODATA 2005


Oikos-Ecumene-Ecodomy - contribution to a conference on space and sacred spaces. The proposal to share a World House or House of Eyes as part of a cognitive panorama

Panoptic, the need to see big pictures on common jointly explored and discussed schemas or frames


*

I was asked for kick-start / short access-keys to my BLOG entries or central concepts, sites I often use or URLs I often link to. Here we go:

oikos-ecumene-ecudomy
systems-encyclopedia-new-terms
bamberg2007
menuhin
good-news
dropping-knowledge
sharing-action-wisdom
lovers-of-democracy
problematique
wir-lernen-sprechen
traumland-dialog
earth-day
systemic-dialogues
peace-roundtables
handelsblatt-neue-schulen-22-2-06
dialog-groupforms
cultures-generations-dialog
chance2000
bull-eyes
bpb-spielmethoden
seeds-of-change
rubiks-cube
meta-paradigm
magic-roundtable
higher-education
grand-challenges
global-covenant
earth-literacy
cognitive-panorama
ROBUST PATHS - AFRICA BEYOND POVDERTY
OPTICS OF ETHICS

TU TU WAS - Zusammenhaenge begreifen
FAW_NEWSLETTER
governance / 7 points
12 these education - LIFE IS TOO FLAT
WORKPLACES OF MIND
BOHM DIALOGUES


SIDE EVENTS
AIZU-Realities-landscape
HOUSE OF EYES
EXTENSIONS - Medical-Scientific Network /
Asilomar - sharing Voices/Spaces

BLOG


ENCYCLOPEDIA
see: ENTRIES / TERMS:
COGNITIVE PANORAMA 1) - 2)
COGNITIVE SPACES 1)
ECO-CUBE/KNOW MAP 1) - 2) - 3)
MAP (Mental) 2) - 3)
MAP TERRITORY RELATION 2) - 3)
MAPPING 2)
METAPHORIC FRAMEWORK 1) - 2) - 4)
METAPHORS (Classes of) 2)
MULTI-PERSPECTIVISM 1) - 2) - 4)
PANORAMA OF UNDERSTANDING 1) - 2)
PANORAMA THINKING 1) - 2)

ADD:
IID - Creativity & Cognition,Loughborough **
BLOG
BLOG
BLOG
BLOGBLOGBLOG
BLOG




A Quote I like:


If the world seems cold to you, kindle fires to warm it.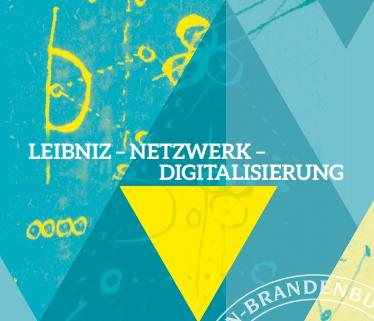 5 Feb 2016 @ 10:45
before check the Annual Theme 2015|16
Berlin-Brandenburg Academy of Sciences and Humanities
LEIBNIZ: THE TASK OF VISIONS [link]
The Berlin-Brandenburg Academy of Sciences and Humanities takes the double Leibniz anniversary in 2016 (370th birthday on July 1 and 300th anniversary of death on November 14) as an opportunity to dedicate its Annual Theme 2015|16 "Leibniz: The Task of Visions" to its founder, the philosopher, mathematician, physicist, historian, diplomat, politician, and librarian, Gottfried Wilhelm Leibniz.
The activities within the scope of the Annual Theme portray Leibniz as a visionary thinker whose multidisciplinary oeuvre inspires and stimulates even today not only the field of academics, but also economics, politics and society as a whole. With this Annual Theme, the Academy particularly aims to take a look far into the future and applies Leibniz' ideas to the shaping of the world of tomorrow.
Leibniz' approach to science was a holistic one, based on the idea of the unity of science. He emphasised the responsibility of science to extend beyond any divisions between theory and practice. Nowadays, this concept is primarily relevant for the applied sciences. However, it also addresses the field of basic research: What benefits lie in looking for answers without yet knowing the questions? And how much theory does practice itself require?

check below and here the outline [link]

and this week:
LEIBNIZ - NETZWERK - DIGITALISIERUNG [link]

This Leibniz annual academic theme is of great interest. While waiting maybe check other congributions in this blog: [link]

The programm started yesterday with Jürgen Mittelstraß about Encyclopedic Knowledge Organisation - very interesting - he promised the text my e.mail - so I can quote better as I feel is view is relevant for all this modern digital maze. Please come back !

This morning Sybille Krämer gave general approch to networks and the engineering/ecological approach of Leibniz. I asked about virtual/immaterial networks, grids in cartography and we hade in the Q&A section and afterwards some good exchanges ! I will try to get in touch with her on networks and grids. Material expressions and cultural expressions, footprints and mindprints !
and I hope the Leibniz Inquiry from Herrenhausen last year is soon! available: !!! [link]


Check the whole programme as Leibniz with his appraoch to Theory and Praxis, Vision as Mission, Assignment, Challenge, Duty (Aufgabe) is very relevant today.

TO BE TRANSLATED:
Das Symposium fragt nach der Rolle von Netzwerken für die Organisation von Wissen wie für unser gegenwärtiges Selbstverständnis. Es lotet aus, inwieweit Leibnizens Philosophie, aber auch sein kommunikativ entfaltetes Leben als Beitrag zum Denken und Handeln in 'Netzen vor der Digitalisierung' zu interpretieren sind. Es wird nicht nur ein neuartiger Blick auf Leibnizens Denken und Wirken entwickelt, sondern zugleich werden Grundsatzfragen digitaler Kulturen sowie des Denkens in Netzwerkmodellen aufgeworfen und kritisch diskutiert.

Further Informationen : [link]
FLYER: [link] More >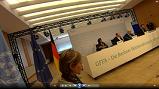 14 Jan 2016 @ 21:51
Agenda 2030: What Role for Human Rights?
A Dialogue on the Role of Academic Institutions in Strengthening the Human Rights Perspective in the New Global Development Agenda [link]

What a day, the Green Week [link] starts tomorrow. And beside the Agriculture Summit there was a day dedicated to the futures of Human Rights. "Cultural Rights and Responsibilities" come into mind, it is a like a deja vue, people are getting focussed again on "panning" and integration, bigger pictures.

Highlight of the evening is the Marroccan Arab Evening Opening Reception to open this years Green Week 2016 which turned 90 this year: [link] an eminent old lady in the fair business - don't you think !?


In the morning a high level group of concerned scientists, policy makers, and activists are gathering: Asbjorn Eide, Professor Emeritus and Senior Fellow, Norwegian Centre for Human Rights, University of Oslo, (tbc), Professor Olivier De Schutter, (per Video) Centre for Philosophy of Law (CPDR), Institute for Interdisciplinary Research in Legal Sciences (JUR-I), University of Louvain (UCL), Dr. Christophe Golay, Coordinator of the Project on Economic, Social and Cultural Rights and Research Fellow at the Geneva Academy of International Humanitarian Law and Human Rights, Joshua Castellino, Professor of Law & Dean, School of Law, Middlesex University, London, Dr. Imme Scholz, stellv. Direktorin des Deutschen Instituts für Entwicklungspolitik (DIE) (tbc), Juan Carlos Garcia Cebolla, Right to Food Team Leader, FAO, Flavio Valente, Secretary General, FIAN International (tbc), Anne Bellows, Professor of Food Studies, Syracuse University, New York, Stefanie Lemke, Senior Research Fellow, Gender Nutrition and Right to Food Policy, Coventry University
check them out, the recommendations and the topic of Human Rights in general.
This is the full Programme: [link] -
[link]
I am very impressed with the depth and engagement of the participangs. The Whole issue is very dear to me - as some remember: Collecting/Connecting: [link]
and as I am working on an indeview to put some views from 1972 and 1992 together and reflect on our "progress" transcending boundaries, the session is of highest interest to me. I will keep you briefed - deadlines are approaching....
It was good to see some old buddies and also very promising young scientists and activist, I would say: Time well spend !!


In the afternoon and tomorrow the SUMMIT:
The Global Forum for Food and Agriculture (GFFA) is an international conference that focuses on central questions concerning the future of the global agri-food industry. It gives representatives from the worlds of politics, business, science and civil society an opportunity to share ideas and enhance understanding on a selected topic of current agricultural policy.

The GFFA 2016 will be take place in Berlin from 14 – 16 January 2016 and it will be held on the subject: "How to feed our cities? - Agriculture and rural areas in an era of urbanisation"
[link] - [link]

As you can see, hot relevant, converging themes, also consequences !?
More later when we sum up. Tonight is the MAROCON Arab Night. Join us.

Berlin: B2B-Meeting Marokko im Rahmen der Grünen Woche, 15. Januar 2016.
[link]

MORE TO COME - BUSY TIME ALSO THIS YEAR. See other reports on this blog: [link]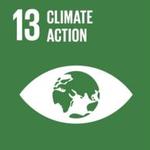 16 Dec 2015 @ 05:25
Last night I had the discussion I was waiting for since a few weeks.

Mercator Research Institute on Global Commons and Climate Change (MCC), the Institut für Weltwirtschaft Kiel, and the Hertie School of Governance hosting a review panel on the outcomes of the UNFCCC last week in Paris: Where are we going? Where is the train going after the COP21 in Paris? which train, which track, which direction, and stops ? A lot of questions pop-up...

Startbahnhof Paris: Welche Route nimmt der Klima-Zug? - Diskussion der COP21-Ergebnisse Mit Ottmar Edenhofer, (Direktor, Mercator Research Institute on Global Commons and Climate Change (MCC)), Jan Minx (Professor für Science Policy and Sustainable Development, Hertie School & Leiter der Forschungsgruppe "Angewandte Nachhaltigkeitsforschung", MCC), Sonja Peterson (wissenschaftliche Geschäftsführerin & Senior Researcher "Umwelt und natürliche Ressourcen", Institut für Weltwirtschaft Kiel), and Franzjosef Schafhausen (Leiter der Abteilung Klimaschutzpolitik, Europa und Internationales, Bundesministerium für Umwelt, Naturschutz, Bau und Reaktorsicherheit (BMUB)). Moderation: Korbinian Frenzel, Deutschlandradio Kultur

We discussed at the Hertie School of Governance which direction the Climate Train should take after Paris ! Read from Richard Heinberg (forthcoming): Renewable Energy After COP21: Nine Issues For Climate Leaders To Think About On The Journey Home

I immediately tweeded: Which directions/options for the train are on the table? First we have the main directions of the windrose, should the train should go west-bound or south-bound? and which goal are we focussing on? SDG 14: Climate Action !? only?
Should we also go via Agriculture, Soil, Water/Oceans,.... all the 17 other SDGs? A stop-over around Financial, Security, Health, ... Goals?
WHICH ONES!? Here I give Examples as I requested in my question from the floor?: check this footnote about leverage solutions projects im my "viewing/connecting SDGs" article from September 2015 see the link: BLUE-GREEN Leverage Solutions

We also summed up after Rio 92 that a central and governing idea in the CSD process was "COMMON FRAMES OF REFERENCES" - I mentioned that elsewhere as this is what NOEL BROWN UNEP_RONA recalled. (I based on this here for him in 1994 at the FIG XX).

At the panel:
Franzjosef Schafhausen mentioned carbon sinks and agriculture and with Ottmar Edenhofer we looked into the next SDG roadmaps. I moved on last night to the BOELL FOUNDATION https://www.boell.de/de/livestream to check out ALTERNATIVE TRACKS and WAYS to go: Die Zukunft unserer Agrarlandschaft - Vortrag von Michael Succow [link]

Berlin is a HUB .... but let us better continue with the Hertie/MCC event report below:

I am aware of the calls to action by out German WBGU or what Hansen, the Relions and the Pope, or about "postcarbon" "back from Paris" (see above) and Renewable Energy After COP21 and I have been thinking lots the last weeks about the "travels" and "destinations", not this time in the beehive of the COP CMP maze in Paris. Instead I considered my "footprint" and prefered getting some distance as a help or "Kunstgriff": (bird's eye view) see "Change the Optic":. So let us change positions, lenses and perspectives AND consider meta-paradigms: [link], looking beyond COP1 - COP15 - COP21. For some COPs I was in the past really giving physically all possible to add to the "process" - but also all these other COPs around Summits, Comissions, Conventions, .... where many contributed towards many ends.... and learning about the wording and bracketing, what do we include/exclude?, and foremost what do we mean by certain terms in certain "conventions"?
"Crisis" in UN, CSD RIO+, or ESD gatherings. check (2009) FOR BOLD DELEGATES [link] this is the "hand-out" we delivered at the UN for all Delegations in the GA: [link] More >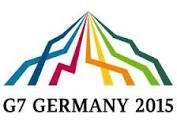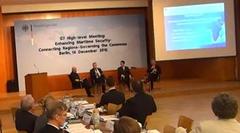 14 Dec 2015 @ 23:09
Today the G7 High Level Meeting: Enhancing Maritime Security - Connecting Regions – Governing the Commons ! caught my interest, even why my focus is still on last weeks IAP Diplomcy workshop and not to forget my summing up of the COP21 Climate Negotiations. This in more challenging times since decades, intense challenges like never before in the last decades as our Chancellor Merkel pointed out.

The High-level Meeting in our Foreign Office brought together international heavy weights around security and piratry, diplomacy and international law. High even the standards of the Foreign Office. Maritim is something more than the gap between contries and continents, but a connecting space which urges us to review our policy thinking and ways to confront criminal and economic crisis.

Opening of the G7 High-level Meeting "Enhancing Maritime Security - Connecting Regions - Governing the Commons"

See neue Gestaltungsmächte.... [link] and [link] More >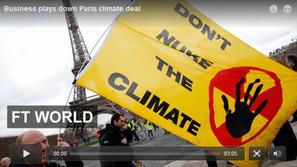 13 Dec 2015 @ 17:59
I was silent the last 2 weeks - frozen into anger and agony - and lost in whirlwind of issues on all scales.
Is the final agreement seen now, but also in 20 years, a success?

I for example have my own views on what happened at COP 1 (see 1995) or at the UNCED 1992, or to be more recent COP15 in Copenhagen. Why it created space for thinking "out of the box" and look into "CopenVegan" with the SURVIVAL ACADEMY: [link]

DIPLOMACY -even DIGITAL DIPLOMACY was the theme the last 2 days. Another "high level".... (I checked who is around how many people could be attracted by such an intensive Seminar/Workshop event: [link]
The event is not my "space" but to see who is new and since ever in the field is much of interest. I only make my short introduction-pitch the fist day and was happy to bring some food for thought into the next days events.... stay tuned...

It is good to have since yesterday the UNFCCC COP21 Paris accord, contract, memorandum, agreement,... ?

[link]
http://unfccc.int/resource/docs/2015/cop21/eng/l09.pdf
or check the NYT: [link]
or check CLIMATE & FAITH: [link]
but check also:
[link]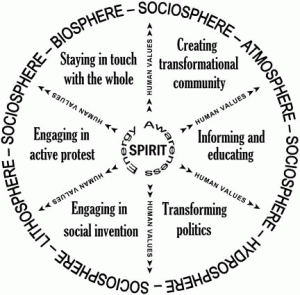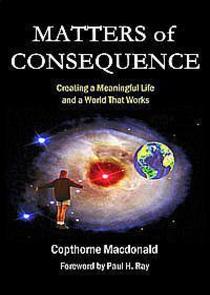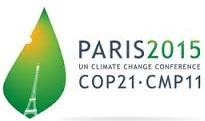 30 Nov 2015 @ 13:39
yesterday - demonstration in Berlin - today the negotiations starts.

Since years I did not attend a demonstration. It was against the IRAK war, where I was helping in organising the MONDAY DEMONSTRATIONS [link] Typically I feel I can make a difference in the other sectors. See what Cop Macdonald showed in his WISDOM CIRCLE diagramme ! [link] have a careful look ! at the Figure: DOING WHAT NEEDS TO BE DONE in the book: MATTERS OF CONSEQUENCES

I am still on hold, waiting for my press accreditation for Paris, which was declined a a long procedure by the UNFCCC office ! I protested and will keep you briefed and wonder how I will react in view of such an ignorance and innocence !

the NEWS coverage for this COP21 is already a brekthrough, only watch our News or Cultural Channels like ARTE and PHOENIX or look in the Englsih Speaking worlds: BBC, Discovery Channel - Global Warming, What You Need To Know, with Tom Brokaw https://www.youtube.com/watch?v=xcVwLrAavyA

check VISION TELEVISION UN HEADQUARTERS Kofi [link]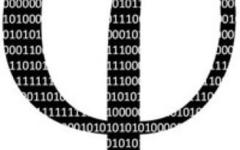 19 Nov 2015 @ 15:51
World Philosophy Day 2015
I am a "shadowy left-over" from the UNESCOs 70ies celebrations - G38 (see first picture below and yesterdays blog). After attending all these "High Level stuff" it is a good break to check into this annual gathering on Philosophy- Education - Religion - Pragmatics .... maybe they can reconcile old philosophical schools and fights and come back into relevant lives. Maybe Philosophy now is ready for fighting their sectarianisms, overclaims and oversimplification. Check PDF: "Ignorance Paper":

Pasted from the official UNESCO website: Philosophy Day at UNESCO.
By celebrating the World Philosophy Day each year, on the third Thursday of November, UNESCO underlines the enduring value of philosophy for the development of human thought, for each culture and for each individual.

"Faced with the complexity of today's world, philosophical reflection is above all a call to humility, to take a step back and engage in reasoned dialogue, to build together the solutions to challenges that are beyond our control. This is the best way to educate enlightened citizens, equipped to fight stupidity and prejudice. The greater the difficulties encountered the greater the need for philosophy to make sense of questions of peace and sustainable development."
Irina Bokova UNESCO Director-General
[more] below !

Some midnight overnighting musing: ... More >











17 Nov 2015 @ 15:03
The UNESCOs Leaders Forum and the 70 years celebrations [link] are a good reason, not only because Hollande and Obama are in the programme....
Check the official websites and videos
www.unesco.int www.unesco.org/new/en/general-conference/
social websites and tweets en.unesco.org/social #unesco38C and come back ...
as my vicinity is also taking some breath and attention.... come back !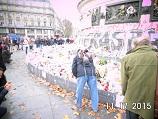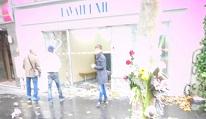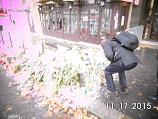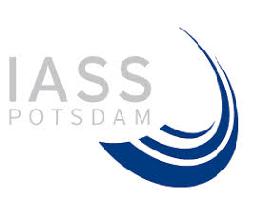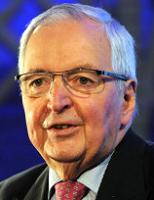 12 Nov 2015 @ 21:39
Yesterday night was an impressive gathering, a farewell for Klaus Töpfer with many of the typical and unusual suspects, I for example was very surprised and happy to see Ashok Koshla, Paul Crutzen, Peter Altmaier, .... Klaus and his Institute has invited some of the people who followed the last or some even last 25+ years...

We had an exciting event, podium and great F2F exchanges. Some thoughts and memories need to be shared, maybe here in the next week.
But before check the records and recordings: *****

For more see: [link]
check also: [link]
and Soils in the Nexus: [link]

maybe check HUFFINGTON POST Germany: [link]




Page: 1 2 3 4 5 ... 40 Older entries >>
This is Heiner Benking's News Log, a private-public diary presenting events, symposia and happenings in Berlin and elsewhere - my farings, foci, issues and concerns.
The Log links in to my work and interests and presents issues and special concern of maybe a very small group of "concerned, engaged generalist" - a Global Interest Group (GIG). This needs to be seen in contrast to the ubiquitous Specialized Interest Groups (SIGs), the "scientific" approach to organize subject areas and specialization and standardization and harmonization! of means, nomenclatures, and modes of thinking. One of my favorite stories is "Longing for Unified Knowledge" where such a "specialist" runs into the founding session of the early general systems associations, mumbling "this is not my field" (as reported by Ivan M. Havel in our ISSS Wholeness Seminar).
As a starter I also recommend to check my MINDPRINT site, where we add the need for HANDPRINTS and MINDPRINTS, as FOOTPRINTS are good to visualize and communicate numbers, densities or consumption per area, but are not sufficient to negotiate and "harmonize" across domains and communicate gains in different cultures, technologies, times,... in short: incompatible but relevant information and our work on dialog, peace, policy-making, and multi-modal, faceted issues and consequences.
What am I? This is a "well-packed" question for which I have not the or a single answer. Some called me an in-betweener, go-getter, facilitator, hub, marvel-hero, trim-tab, bricoleur, bricoleers??? - career designeer, .... Some even "hank" which I disliked or Story which I liked very much !!
I have no single answer as I feel we need to walk the talk and sing and dance Life ! in spectra and fields in multiple embodied spaces.
To nebulous an answer? I am sorry but I do not go for overclaims and oversimplifications, under-complex and over-simplistic approaches with clan-think mindsets about real issues in clear contexts!
Previous entries
2015-11-12
2015-11-10
2015-10-25
2015-10-24
2015-10-04
2015-10-03
2015-10-01
More ..

| Mon | Tue | Wed | Thu | Fri | Sat | Sun |
| --- | --- | --- | --- | --- | --- | --- |
| 1 | 2 | 3 | 4 | 5 | 6 | 7 |
| 8 | 9 | 10 | 11 | 12 | 13 | 14 |
| 15 | 16 | 17 | 18 | 19 | 20 | 21 |
| 22 | 23 | 24 | 25 | 26 | 27 | 28 |