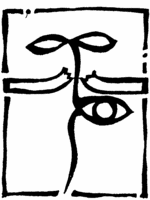 Welcome to the NewsLog or Blog of Heiner Benking. A kaleidoscope of insights and impulses collected first in the DaZiBao (Rio) process Seeds of Change Viewsletter of the Club of Budapest since 1995, continually updated ever since. Now available for broader distribution and comments in this blog - enjoy, and come again !

People to Watch:
Anthony Judge
Flemming Funch
Peter Jones
Alexander Christakis
quergeist



WHAT IS HOT?

GLOBAL SUSTAINABILITY EDUCATION
Conference Program

Berlin "Towards a Global, Embodied Covenant"

Re-inventing Democracy

Dialog among Civilizations - Dialog towards Unity in Diversity

Dialogues and Conversations - Participation and Moderation/Mediation: Ways and Means towards Re-inventing Democracy and Good-Governance

Positions and Identities in Global Contexts: Awareness of Self and Others with me, you, we, they and "others" models

Flatlands & Deeplands - a page about maps and models and Earth Literacy

Towards one Possible Global Embodied Covenant: Models, - not just Systems, Signs, Words and Images - Interdisciplinary Conference 2004: The Evolution of World Order - EWOC

Using Maps and Models, SuperSigns and SuperStructures - CODATA 2005

Granularity, Topicality, and Generalization of Information - Reflections about maps and models, orienting generalizations and their possible pragmatic and ethical implications and challenges, CODATA 2005


Oikos-Ecumene-Ecodomy - contribution to a conference on space and sacred spaces. The proposal to share a World House or House of Eyes as part of a cognitive panorama

Panoptic, the need to see big pictures on common jointly explored and discussed schemas or frames


*

I was asked for kick-start / short access-keys to my BLOG entries or central concepts, sites I often use or URLs I often link to. Here we go:

oikos-ecumene-ecudomy
systems-encyclopedia-new-terms
bamberg2007
menuhin
good-news
dropping-knowledge
sharing-action-wisdom
lovers-of-democracy
problematique
wir-lernen-sprechen
traumland-dialog
earth-day
systemic-dialogues
peace-roundtables
handelsblatt-neue-schulen-22-2-06
dialog-groupforms
cultures-generations-dialog
chance2000
bull-eyes
bpb-spielmethoden
seeds-of-change
rubiks-cube
meta-paradigm
magic-roundtable
higher-education
grand-challenges
global-covenant
earth-literacy
cognitive-panorama
ROBUST PATHS - AFRICA BEYOND POVDERTY
OPTICS OF ETHICS

TU TU WAS - Zusammenhaenge begreifen
FAW_NEWSLETTER
governance / 7 points
12 these education - LIFE IS TOO FLAT
WORKPLACES OF MIND
BOHM DIALOGUES


SIDE EVENTS
AIZU-Realities-landscape
HOUSE OF EYES
EXTENSIONS - Medical-Scientific Network /
Asilomar - sharing Voices/Spaces

BLOG


ENCYCLOPEDIA
see: ENTRIES / TERMS:
COGNITIVE PANORAMA 1) - 2)
COGNITIVE SPACES 1)
ECO-CUBE/KNOW MAP 1) - 2) - 3)
MAP (Mental) 2) - 3)
MAP TERRITORY RELATION 2) - 3)
MAPPING 2)
METAPHORIC FRAMEWORK 1) - 2) - 4)
METAPHORS (Classes of) 2)
MULTI-PERSPECTIVISM 1) - 2) - 4)
PANORAMA OF UNDERSTANDING 1) - 2)
PANORAMA THINKING 1) - 2)

ADD:
IID - Creativity & Cognition,Loughborough **
BLOG
BLOG
BLOG
BLOGBLOGBLOG
BLOG




A Quote I like:


If the only tool you have is a hammer, you tend to see every problem as a nail.


21 Jan 2017 @ 09:25
http://www.gffa-berlin.de/
Global Forum for Food and Agriculture (GFFA) #GFFA

[link]
http://www.gruenewoche.de/en/AboutIGWBerlin/

The Global Forum for Food and Agriculture (GFFA) is an international conference that focuses on central questions concerning the future of the global agri-food industry. It gives representatives from the worlds of politics, business, science and civil society an opportunity to share ideas and enhance understanding on a selected topic of current agricultural policy.

The GFFA 2017 will be held on the subject: "Agriculture and Water –
Key to Feeding the World" in Berlin from 19 – 21 January 2017.

The most interesting so far was the session with the COMMISSION moderated by Meyer, OSCE ***** more to come ****

Later in the Foreign Office delegations from 83 countries gather, so you have not only 83 ministers but maybe 600 people n the Weltsaal in our Foreign Office....

In the afternoon we convene in the Telekom with an International Business Panel: Water, Food and Agriculture translated into 8 languages, as we have high level participants also for the G20 gathering tomorrow again in the Foreign Office.


more to come....



G20 AFRICA ++++

Media Delegates Diplomats Dialogues - Chatham House Rules ... https://de.wikipedia.org/wiki/Chatham_House_Rule
UN ECOSOC - DPI **** excurse

policy CYBERGOVERNANCE


16 Jan 2017 @ 23:49
Trump Book Warns of Obama's 'Government in Exile' A book is hitting the street today, 30 Minutes ago and so premature ?!
I find this the most vicious blow [link] I came across since long.
A president in office having a "Government in Exile"?
I also just read the Gardian and I am getting out of my mind: Trump's rhetoric: a triumph of inarticulacy https://www.theguardian.com/us-news/2017/jan/13/donald-trumps-rhetoric-how-being-inarticulate-is-seen-as-authentic

I only once really got involved into demonstration - when we did in Berlin the Monday Demonstrations for weeks against the War in Irak. I always felt I stick to by other sectors, or segment, where I hope I am better at. See Diagram by Cop MacDonald: TOWARDS WISDOM [link] and WHAT REALLY MATTERS: [link] But here Ignorance is not Bliss, it is mean and intentional! and self-serving at the same time.

I feel we have to dig here deeper ! as it is a sign of our "Our WORLDVIEW is too Flat" [link] as we presented in 1993 with the Futurists of the World" Demagoges and media can manoeuvre public opinion !
They use words and symbols, images and metaphors without any connection - and without stepping back for a bigger picture ! check Supersigns and Superstructures (if you still care about terms): https://www.academia.edu/13595108/Using_Maps_and_Models_SuperSigns_and_SuperStructures_CODATA-MIST_2005

The problem centers around how our binary silo thinking of nominalists can deceit and this is what what I called 30 years ago "Visual Demagogy" but now it is "Media Demagogy" and we have to say "NO" see book Kultur der Verweigerung - das konstruktive Nein" [link] - and maybe it need other, modern times **** ZORNIGE ALTE MÄNNNER". https://www.amazon.de/zornigen-alten-M%C3%A4nner-Gedanken-Deutschland/dp/3499150077/ref=sr_1_1?s=books&ie=UTF8&qid=1484610937&sr=1-1&keywords=die+zornigen+alten+m%C3%A4nner

I will look here later into the Mindset of the NEW PENTAGON MAP - how people slit the world into frontiers and "they" draw "the Line" for "rule-set resetting": in-betweener.org/flatworlds/maps/earth-literacy-UNESCO-60th.html (Fig 14) and [link]

I am totally agitated - This is not the America I traveled 45 years ago and visited some times. I SAY NO !

What I mean about embodied, in context, multi-modal,.... and and .. a long story - Berhard Baars wrote 20 years ago about "Workplaces of the Mind" . I mention Models and General Model Theory,... maybe come back...


STAY TUNED !!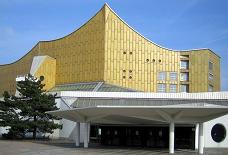 15 Jan 2017 @ 17:33
Today is the first day of my Life I would have loved to have a full-wall monitor to attend the opening of Elphie, The Hamburg Elb Philharmony ! - I would have went to Hamburg - but seating was limited...

The Citation "ZUM RAUM WIRD HIER DIE ZEIT" "time is embodied" i clear to all knowing my blog, but the failing and succeeding of this building was with me for a decade now ! I was doing engineering precision surveying in Hamburg for the Köhlbrandt Bridge https://de.wikipedia.org/wiki/K%C3%B6hlbrandbr%C3%BCcke and the Elbtunnel more than 40 years ago.....
Having my first professional life in construction - all this discussion on 10 x the original costs, foundations, and design and contractual issues were on my "radar" even more than the Stuttgart Main Railway Station which will be for us for years....

so Today is the official opening and this beside the public access and the facades [link] are a great symbol for this really breakthrough, hazardous exercise of elitist try to include the common people.

AND for me Elphie [link] has an elder in its lineage - The Berliner Philharmonie. Check its architect Hans Scharoun. https://de.wikipedia.org/wiki/Hans_Scharoun I was to visit it as a vocational training student in the late 60ies, so you see I am "fixed" and dedicated to anything close to Philharmony ! [link]

Me ! I heard stories for years in the 70ies and 80ies from ALFRED SCHINZ [link] on the methods, learning, failings and breakthroughs in building the Philpharmie in Berlin. Alfred was the right hand of Scharoun and mentioning Hugo Häring https://de.wikipedia.org/wiki/Hugo_H%C3%A4ring like every week.
Later I was trying to get very close to Otto Schärli and translate maybe to fields sucha s Education: [link] and WIM WENDER [link] as he as an intweener has been presenting the SOUL of such buildings ! See the film with Robert Redford and others !! [link]


We hope to celebrate Alfred Schinz' 100th a the Technical University in Berlin in 2019.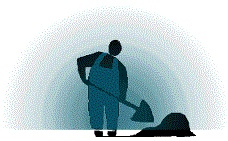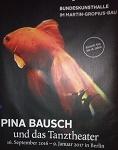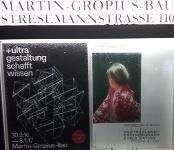 26 Dec 2016 @ 21:39
Today was a day off !! I wanted to see Pina BAUSCH, exchanges with Win WENDERS (check): my entries [link]
and sensitive, social, cultural formations, like in dance can create something new beyond the gridlock of dualisms. Maybe start here about "Living Buildings": [link]

The GROPIUS BAU - opposite to the Berlin Parliament is a unique place and a hope in times of the MUSEUM OF THINGS - Museum der Dinge...

Pia and Wim and such a great stage and story and again the + ultra GESTALTUNG SCHAFFT WISSEN performative work-bench on the fist floor.
CHECK IT OUT - MORE LATER !!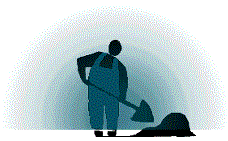 23 Dec 2016 @ 22:44
before Christmas it maybe a good time to fumble about not only PEACE !
but also LIBERTY - LOVE - HARMONY ...
but see: verbs are different and are the meaning across languages and cultures.

After the TERROR I experienced in Brussels - Paris - and now BERLIN...
maybe it is a last call to speak-up !
MORE TO COME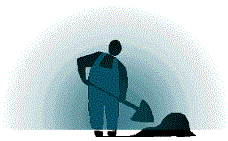 20 Dec 2016 @ 05:34
WITHOUT PICTURES !!!

Thursday, December22 - an extract of this summary will be published in the ECSA Newsletter #3

Geneva Peace Platform: Objective Sciences International (OSI)

ECSA was invited to Objective Sciences International Symposium Series at the UN in Geneva (Dec 12-16) 2016

....

you find an excerpt at the ECSA Newsletter [link]
of the full, even growing "story" at BenkingNews https://benkingnews.wordpress.com/ More >


19 Dec 2016 @ 18:37
Hey - I only finally get to revisit my presentation at John Knox last Saturday !

This was quite an interesting place and summing-up, presenting to Cyril Ritchie what was going on the last 10 days for me and at the UN "down the hill" at the OSI 25th Anniversary and the yearly GA at the UN during the last years.
You can visit the earlier blog entries below, but also maybe start with my introduction to the president to our host and patron of a unique "living and walking reformation" museum and activity and service center: THE "KNOX":


My Video of my 19 Minutes pitch of what was going on the lst week at the UN around our OSI slate of symposia and assemblies....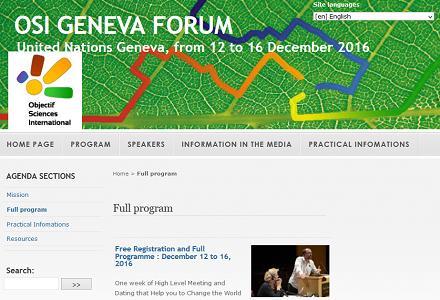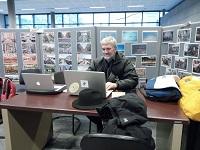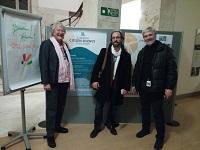 17 Dec 2016 @ 13:39
What a week, more busy than last year and quite an experience. I still have to catch breath and sleep 2 days - if I only could.
See our Prep weekend above at: [link] and stay tuned.
Specially Wednesday CITIZEN SCIENCES [link] and Thursday (HARMONY WITH NATURE) are highly recommended to check the presentations and follow the link!

here are the main sections:

Market Place
The Networking space of the GENEVA FORUM
Read more of Market Place:
* Pedagogy, Travel and Tourism for Peace and Development
* Participatory Research, Citizen Sciences and Fab Labs for Peace and Development
* Philanthropism for Peace and Sustainable Development
* CrowdInnovation, CrowdFunding, Smart Finance and Appropriate Technologies for Peace and Sustainable Development
* Rights of Nature for Peace and Sustainable Development

5th International Annual Conference in United Nations

some reports, newsletters, stories, videos,... are on the way or in the workings - come back and check the websites !! More >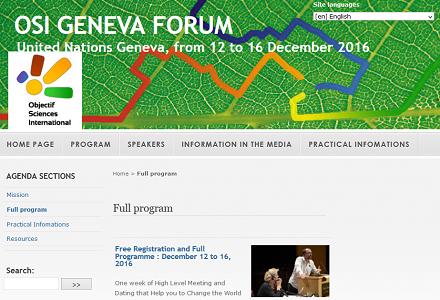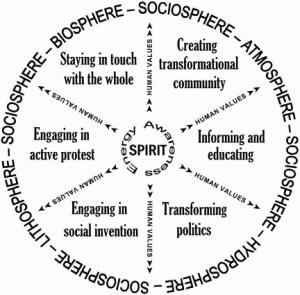 11 Dec 2016 @ 14:53
Tomorrow I will be a week the 25th Anniversary of OSI in Geneva. But today is also HUMAN RIGHTS DAY #HumanRightsDay and 5 days the International Soil Week. Maybe you have missed some other days nationally and internationally, such is life. I am from a nice hideaway since yesterday preparing with the OSI team a Geneva Peace-platform associated event all week. Dec 12-16. See our reports tomorrow and all week.
Me? - I hope to exercise some Magic Roundtables during the week, do the liason between OSI and ECSA (my profile)and do 3 "pitches" inviting for 3 sessions during the week. All updates and changes can be always found here: Programme [link]

Me? I am very critical about all these days, commissions, summits, ... and feel that there is a trend the last 25 years to more and more put hope that the Youth of the World, the People or the Civil Society have to sort out the "mess".

My synopsis will be as often at BenkingNews - stay tuned and follow.up. More >




Page: 1 2 3 4 5 ... 48 Older entries >>
This is Heiner Benking's News Log, a private-public diary presenting events, symposia and happenings in Berlin and elsewhere - my farings, foci, issues and concerns.

PLEASE CONSIDER THIS PERSONAL BLOG an ARTISTIC and PERFORMATIVE MEDIA INTERVENTION !

The Log links to my work and interests and presents issues and special concern of maybe a very small group of "concerned, engaged generalist" - a Global Interest Group (GIG). This needs to be seen in contrast to the ubiquitous Specialized Interest Groups (SIGs), the "scientific" approach to organize subject areas and specialization and standardization and harmonization! of means, nomenclatures, and modes of thinking. My favorite stories in the WHOLENESS SEMINAR include:
BELA BANATHY: "GENESIS
OF GENERAL SYSTEMS THEORY" and "IVAN HAVEL: Longing for Unified Knowledge" where a "specialist" runs into the founding session of the early foundations General Systems, mumbling "this is not my field" or where Ivan M. Havel expresses his search for other kinds of knowledge.
As a starter I also recommend to check my MINDPRINT site, where we add the need for HANDPRINTS and MINDPRINTS, as FOOTPRINTS are good to visualize and communicate numbers, densities or consumption per area, but are not sufficient to negotiate and "harmonize" across domains and communicate gains in different cultures, technologies, times,... in short: incompatible but relevant information and our work on dialog, peace, policy-making, and multi-modal, faceted issues and consequences.
What am I? This is a "well-packed" question for which I have not the or a single answer. Some called me an in-betweener, go-getter, facilitator, hub, marvel-hero, trim-tab, bricoleur, bricoleers??? - career designeer, .... Some even "hank" which I disliked or Story which I liked very much !!
I have no single answer as I feel we need to walk the talk and sing and dance Life ! in spectra and fields in multiple embodied spaces.
To nebulous an answer? I am sorry but I do not go for overclaims and oversimplifications, under-complex and over-simplistic approaches with clan-think mindsets about real issues in clear contexts!
Previous entries
2016-12-11
2016-12-09
2016-12-06
2016-12-05
2016-12-03
2016-12-02
2016-11-09
More ..

Mon
Tue
Wed
Thu
Fri
Sat
Sun
1
2
3
4
5
6
7
8
9
10
11
12
13
14
15
16
17
18
19
20
21
22
23
24
25
26
27
28
29
30
31