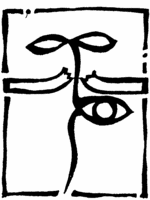 Welcome to the NewsLog or Blog of Heiner Benking. A kaleidoscope of insights and impulses collected first in the DaZiBao (Rio) process Seeds of Change Viewsletter of the Club of Budapest since 1995, continually updated ever since. Now available for broader distribution and comments in this blog - enjoy, and come again !

People to Watch:
Anthony Judge
Flemming Funch
Peter Jones
Alexander Christakis
quergeist



WHAT IS HOT?

GLOBAL SUSTAINABILITY EDUCATION
Conference Program

Berlin "Towards a Global, Embodied Covenant"

Re-inventing Democracy

Dialog among Civilizations - Dialog towards Unity in Diversity

Dialogues and Conversations - Participation and Moderation/Mediation: Ways and Means towards Re-inventing Democracy and Good-Governance

Positions and Identities in Global Contexts: Awareness of Self and Others with me, you, we, they and "others" models

Flatlands & Deeplands - a page about maps and models and Earth Literacy

Towards one Possible Global Embodied Covenant: Models, - not just Systems, Signs, Words and Images - Interdisciplinary Conference 2004: The Evolution of World Order - EWOC

Using Maps and Models, SuperSigns and SuperStructures - CODATA 2005

Granularity, Topicality, and Generalization of Information - Reflections about maps and models, orienting generalizations and their possible pragmatic and ethical implications and challenges, CODATA 2005


Oikos-Ecumene-Ecodomy - contribution to a conference on space and sacred spaces. The proposal to share a World House or House of Eyes as part of a cognitive panorama

Panoptic, the need to see big pictures on common jointly explored and discussed schemas or frames


*

I was asked for kick-start / short access-keys to my BLOG entries or central concepts, sites I often use or URLs I often link to. Here we go:

oikos-ecumene-ecudomy
systems-encyclopedia-new-terms
bamberg2007
menuhin
good-news
dropping-knowledge
sharing-action-wisdom
lovers-of-democracy
problematique
wir-lernen-sprechen
traumland-dialog
earth-day
systemic-dialogues
peace-roundtables
handelsblatt-neue-schulen-22-2-06
dialog-groupforms
cultures-generations-dialog
chance2000
bull-eyes
bpb-spielmethoden
seeds-of-change
rubiks-cube
meta-paradigm
magic-roundtable
higher-education
grand-challenges
global-covenant
earth-literacy
cognitive-panorama
ROBUST PATHS - AFRICA BEYOND POVDERTY
OPTICS OF ETHICS

TU TU WAS - Zusammenhaenge begreifen
FAW_NEWSLETTER
governance / 7 points
12 these education - LIFE IS TOO FLAT
WORKPLACES OF MIND
BOHM DIALOGUES


SIDE EVENTS
AIZU-Realities-landscape
HOUSE OF EYES
EXTENSIONS - Medical-Scientific Network /
Asilomar - sharing Voices/Spaces

BLOG


ENCYCLOPEDIA
see: ENTRIES / TERMS:
COGNITIVE PANORAMA 1) - 2)
COGNITIVE SPACES 1)
ECO-CUBE/KNOW MAP 1) - 2) - 3)
MAP (Mental) 2) - 3)
MAP TERRITORY RELATION 2) - 3)
MAPPING 2)
METAPHORIC FRAMEWORK 1) - 2) - 4)
METAPHORS (Classes of) 2)
MULTI-PERSPECTIVISM 1) - 2) - 4)
PANORAMA OF UNDERSTANDING 1) - 2)
PANORAMA THINKING 1) - 2)

ADD:
IID - Creativity & Cognition,Loughborough **
BLOG
BLOG
BLOG
BLOGBLOGBLOG
BLOG




A Quote I like:


"We don't see things as they are, we see them as we are." (Anais Nin)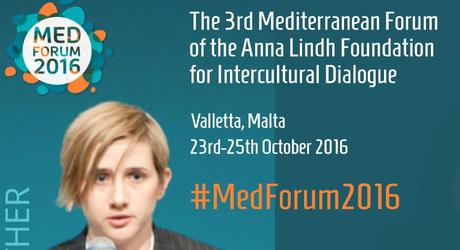 23 Oct 2016 @ 07:21
Mediterranean Forum 2016
Valletta, Malta, 23-25 October
[link]

The region's primary gathering for intercultural dialogue in the Euro-Mediterranean region

Time To AcT TogeTher
annalindhfoundation.org/forum2016
@AnnaLindh
#MedForum2016
facebook.com/annalindhfoundation

What?

The Mediterranean Forum of the Anna Lindh Foundation is the region's largest civil society gathering and most influential event of its kind for intercultural dialogue. The Forum connects a unique regional network of practitioners, policy-makers, media and international donors, united to create together real and lasting change in the face of the region's most pressing problems.

The Mediterranean Forum 2016 will address 10 strategic priorities:

1. #BeyondExtremism
2. #InterculturalCities
3. #RethinkingLearning
4. #ExchangePlus
5. #CreativeEnterprise
6. #MigrantsConnect
7. #YouthCan
8. #MediaDialogue
9. #WomenInAction
10. #ArtsAcrossBorders

Why?

Amidst the backdrop of unprecedented crisis and change in the Mediterranean, this year's Forum aims to accelerate and scale-up the impact and reach of intercultural action to counter forces fuelling polarisation and extremism. Both sides of the Mediterranean, North and South, are facing huge common challenges, from the impact of a refugee crisis and climate change to youth unemployment and radicalisation, and the cultural roadmap represents the only viable long-term approach to creating "a common space of peace, stability and economic prosperity".
Where?

In Valletta, Malta. As a symbolic bridge between Europe and the Southern Mediterranean region, Malta is a unique strategic location to reinforce regional connections. The first Maltese EU Presidency, during the first semester of 2017, also represents an occasion to put Mediterranean dialogue at the top of the political agenda.
Who?

As the region's central institution and reference point for intercultural dialogue, the Anna Lindh Foundation has spent more than a decade investing in people-to-people cooperation across the Mediterranean region. Working from Alexandria across the 42 Member States of the Union for the Mediterranean (UfM), the Foundation has significant assets which can be leveraged through the Forum process to open up a new phase of action, from the largest network of civil society working for Mediterranean dialogue to pioneering research and extensive experience in the field.

The Forum will act as an anchor within a wider dialogue campaign to be run during 2016 with the 4500+ member associations and strategic partners of the Anna Lindh Foundation, and in preparation of the first Maltese EU Presidency. More >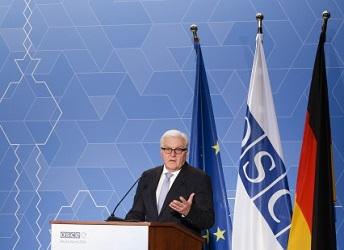 21 Oct 2016 @ 07:05
http://www.osce.org/cio/276076
[link]

Organization for Security and Co-operation in Europe | OSCE [http://www.osce.org/_green]
www.osce.org/
Regional security organization offers a forum for political negotiations and decision-making in early warning, conflict prevention, crisis management and ...
OSCE (@OSCE) | Twitter
https://twitter.com/OSCE
15 hours ago - View on Twitter
.@GER_OSCE Conference in Berlin explores ways to promote tolerance & diversity, calls for joint action in @OSCE area ow.ly/DlCe305na2L [http://ow.ly/dlce305na2l_green]


BERLIN, 20 October 2016 – Over 350 representatives of OSCE participating States, Asian and Mediterranean Partners for Co-operation, and civil society from the entire OSCE region, as well as international and regional actors, met in Berlin today at the invitation of the German OSCE Chairmanship 2016 to discuss ways to promote diversity, non-discrimination and tolerance against the backdrop of growing intolerance in our societies.

In his opening speech, OSCE Chairperson-in-Office and German Foreign Minister Frank-Walter Steinmeier said: "How to promote tolerance and diversity, but also how to handle growing intolerance, are questions that concern all of us in the OSCE area – from Vancouver to Berlin and further to Vladivostok." Steinmeier stressed that both in our societies and in international affairs tolerance should not be misunderstood as mere endurance or disinterest. "We need to make a special effort to communicate with people whose opinions we do not share. As OSCE participating States, it is right to call for tolerance between us. But at the same time, we must not tolerate actions and attitudes that compromise our common principles and threaten our common order." Steinmeier underlined that it is only possible to promote tolerance and define its limits on the basis of firm principles.

What an opening:
Daniel Barenboim and his West-Eastern-Divan Orchestra is THE example where diversity is put into practice day by day. Barenboim stressed that "music makes it possible to think, feel and express different thoughts and emotions simultaneously. Music never only cries or smiles, but makes both possible at once. It is a constant, simultaneous conversation between apparent opposites who can exist peacefully side by side in constant dialogue."
Renan Demirkan said: "Democracy is discourse, freedom, a process, doubt, participation and solidarity." Describing herself as a "committed cosmopolitan", Demirkan expressed her conviction that there were no peaceful alternatives to open borders and the freedom of cultures.
I spoke long with Renan about 20 years ago and how our mindsets and focus have changed and how we get lost in noise and ignore our commons. She promised her speack which I will insert here a.s.a.p.
The whole OSCE exercise inks directly to the the Anna-Lindh-Foundation in Malta next week [link] We will see how tangible this central connection is made visible...

[More] below

See also the OSCE Security Days 4 month ago in Berlin.
[link]

GIPFELSPRECH ! More >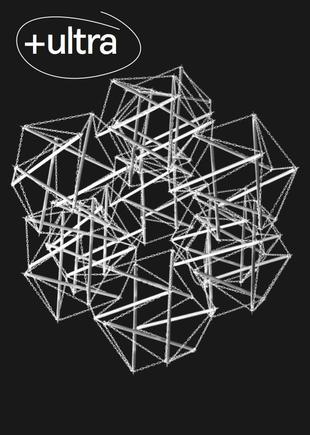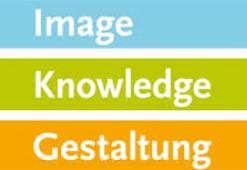 19 Oct 2016 @ 21:37
what a day.
todays workshop and book release was really a step towards leapfroging ! maybe one of the The Leverage Points.

It is about IMAGE KNOWLEDGE GESTALTUNG as organised in the:
Berliner Festspiele - Martin-Gropius-Bau: +ultra. knowledge & gestaltung
www.berlinerfestspiele.de/.../gropiusbau/.../veranstaltungsdetail_mgb16_ultra_17533...
Organizer Cluster of Excellence "Image Knowledge Gestaltung. ... Interdisziplinäres Labor Bild Wissen Gestaltung der Humboldt-Universität zu Berlin

+ultra. knowledge & gestaltung
Gestaltung (design) is research, and research is Gestaltung. Using models, tools and images, the exhibition reveals the fundamental importance of creative processes for science and research for the first time. From the hand ax to the 3D-printed organ, from biomimetic materials to feeling prostheses, +ultra. knowledge & gestaltung presents the value of the insights and knowledge gained through the human transformations of nature, as well as their consequences. In a world, in which nature itself appears already shaped by human hand, the boundaries between nature and culture, organic and inorganic, matter and mind are increasingly eroding. Visitors can experience this tension as they explore expansive installations and witness images operations in which reality and simulation merge.
hu.berlin/plusultra

go for Martin-Gropius-Bau
+ultra. gestaltung schafft wissen
30. September 2016 bis 8. Januar 2017
Veranstalter: Exzellenzcluster "Bild Wissen Gestaltung. Ein Interdisziplinäres Labor" der Humboldt-Universität zu Berlin

and check out these comic-books: English: www.wbgu.de/theurbanplanet, Print
presented today:

1) also recommend. [link] More >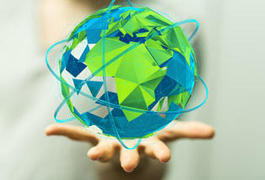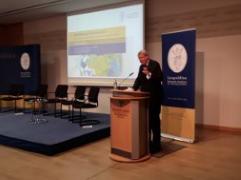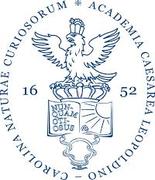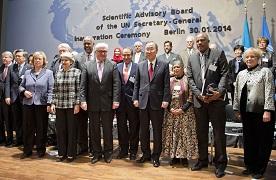 18 Oct 2016 @ 12:21
Dashing from Prag for the Leopolida session about the UN Scientific Advisory Board
invited by Leopoldina-Präsident Prof. Dr. Jörg Hacker

"Nachhaltige Zeitenwende? Die Agenda 2030 als Herausforderung für Wissenschaft und Politik" [link]
UNSAB sind hier einsehbar: [link]
Leopoldina-Symposium zu den Herausforderungen der UN-Agenda 2030 [link] More >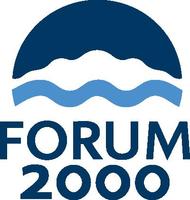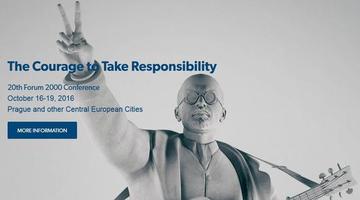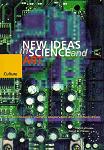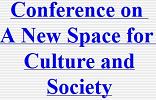 17 Oct 2016 @ 01:14
arrived yesterday for the opening of Celebrations in Prag. Forum2000.cz Good and bad personal memories and aniversary abound: 1969, 1996, ...

So what is needed are old and new ideas and definitely there were great efforts in the Prag Castle with both brothers Havel. Lets revsit some NEW IDEAS from 20 years ago and maybe harvest some learnings, or cry in the dark as it looks like it is very hard to learn....

The Forum goes on until Wednesday follow the streams not the noises !!
this was last nights highlight!: check: YouTube description https://www.youtube.com/watch?v=jRL4dYYY6zc#action=share

President of Slovakia Andrej Kiska at the Opening of the Forum 2000 Conference
[link] description
also the pre-side-event in the Palais Lobkovic (German Embassy) was memorable, as there is history involved !!
Check (More] below, programe, stories, even "HyperHistory" !!

____

Prag was for me in the late 60ies and 90ies a place to be. I brought the report of the COUNCIL OF EUROPE with me NEW IDEAS - NEW SPACES with the last presentation: Meta-Paradigm... A Metaparadigm or Sharable Framework - (Cognitive Panorama) - and meetup with Ivan Havel - as I think he is stepping out of a positive - light-shadow of his brother Vaclav. The Council of Europe and Goethe Institute might want to revisit such milestones in Prag Castle 20 years ago ! [link] (so this is my pitch and reason to come as "overnighter" for the day.... Times are strange & changing ....

description

The opening and the pre-event in the embassy were rewarding - I will add some links !
It is as my t-shirt says: "When Goods are not crossing boundaries, Soldiers will"

I think they misssssspelled, so I had to correct again English Language and it is all to obvious that there is a need for Gods and Godesses to revisit their rule-set, languaging and scientific"ing".... **** thinking and displaying might get easier and and ... *** check session for ELINOR OSTROM towards her Nobel Prize 2009 *** at the anual gathering of the Nobel Peace Laureates "20 years FALLING WALLS"!.... [link] this is long ago as well - but maybe this upadate on "CYBERSYSTEMIC GOVERNANCE" last year in the Herrenhausen's "Leibniz" Castle is more helpful: [link]

Pondering for the synopsis:
* why aren't we getting tired of all this Noise from the US elections? (see BigData - BigNoise) *****
I remember a comedian: "if you cannot communicate, why don't you shut up" - maybe the US should take a leap-year and postpone the election for one year and revisit the constitutions and covenants in the days of CyberCulture - concerns we had at Prag Castle 20 years ago ! More >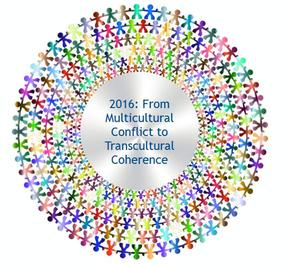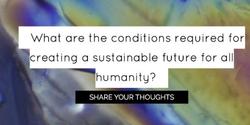 14 Oct 2016 @ 17:30
WORK IN PROGRESS - Pls come back.
To be guests at TRIAD Berlin is an honor and privilege you cannot refuse...
The Shanghai exhibition was a highlight, but this event is a nuggets/jewel, an event to address the highest demands and expectations, is really excelling a groups expections and aspirations. So please check the links and dig deeeeeep !
https://www.facebook.com/triadberlin
https://www.triad.de/en/
https://www.triad.de/en/news-press/triad-news/
#triadberlin

I was invited to attend the opening ice-breaker and find TOP movers and shakers, so definitely a great honor and challenge to mingle under such a theme... !!
and maybe it is even a concrete milestone with many junctions / bifurcations on the way.

and some great insights with and within such a group of selected/invited participants.

I recommend:
600 Projects, 20 Million Visitors, 49 Countries. From Berlin to Shanghai. From Idea to Implementation. https://www.triad.de/en/projects/

and as I met and interviewed some of these thinkers, movers, and shaker really across fields and powers, I fell you should try to stay tuned. TRIAD will report, the site will be maintained !! check !! HIGH QUALITY PAPERS !!! I was attracted by: GIFTING... This is why: sharing/gifting reloaded/revisited.

stay tuned !

WORK IN PROGRESS - Pls. come back More >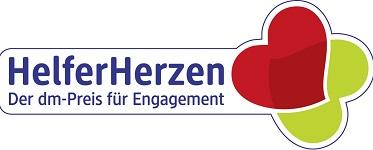 11 Oct 2016 @ 03:25
Yesterday afternoon on short notice I zoomed into the Award Ceremony in Berlin close to the Main Railwaystation. My friends Farah and Angela had to cancel this long awaited awards given for active service for others by UNESCO, dm, NABU, Lobby for Children, ....
I have reported about this already in this blog when ANGELA after being shortlisted was finally on the list of awardees who "get the check". And this was yesterday 4 PM and I was asked to represent ANGELA and her Friends&Supporter "Club" and give my view why Angela is not only prize-worthy but a "World of Service" for others. The Committee mentioned "the ICEBUCKET CHALLENGE" https://benkingnews.wordpress.com/ - where I had also acted as requested by Angela. Check Youtube: German / English:


Farah and me are friends of Angela and we did some projects over the years, Belin, Turin, Paris, Rostock. Not only "brain painting and brain dancing". I have uploaded some slides and presentations (since 2004 or so): enjoy: a selection of powerpoint with/for/by Angela: [link] like IGAZE & LIVING SCULPTURE (pics below) Angies websites have much more stuff..


And there are tons of articles: have a look below:

...

WORK IN PROGRESS: please come back ...
check and translate [More] below and about the dm awards:
more about HelferHerzen:
HelferHerzen - Der dm-Preis für Engagement [www.helferherzen.de_green]
www.helferherzen.de
Starke Partner. Erfahren Sie hier mehr über die Partner der Initiative "HelferHerzen".

Engagement wertschätzen | dm.de [www.dm.de/.../helferherzen-c534284.html_white]
www.dm.de/.../helferherzen-c534284.html

Die Initiative - HelferHerzen - Der dm-Preis für... [www.helferherzen.de/de_helferherzen/initiative_green]
www.helferherzen.de/de_helferherzen/initiativeIm Cache

HelferHerzen will bewusst machen, wie wichtig und wertvoll der freiwillige Einsatz engagierter Menschen ist. Deshalb vergeben über 120 regionale Jurys ...
"Helferherzen" – dm-Preis für ehrenamtliches... [www.unesco.de/.../2014/uho-8-2014-dm-preis-helferherzen.html_green]
www.unesco.de/.../2014/uho-8-2014-dm-preis-helferherzen.html More >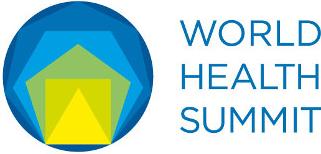 9 Oct 2016 @ 20:49
not really done with the ENTREPRENEURSHIP SUMMIT today we started today with the WORLD HEALTH SUMMIT [link] in the Foreign Office.
Stay tunes as I am late with reports and updates...

Rushing...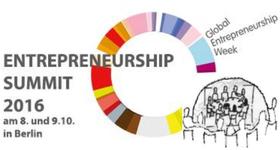 8 Oct 2016 @ 15:15
check: THE ART AND SCIENCE OF ENTREPRENEURSHIP Entrepreneurship Summit 8. & 9. October #wirsinddaskapital

Again this years in the Open-Space and the Pitch Bar we will have again a Magic Roundtable at the Entrepreneurship Summit in Berlin. You are welcome to join a round with Jakob von Uexküll and then we will do our Dialog Format. See a brochure and timeline of exercises 1995-2015:
check the invitation and if you are in Berlin, maybe check your Sunday agenda !

I have reported about last years Entrepreneurship Summit and about such roundtables here:


in the roundtables with Jakob von Uexkuell and our Magic Roundtable we discussed the big pictures of Nature&Culture and the "People" in-between. Jakob maintained already 20 years ago he is a "concerned generalist". So a good time to check in the 2 seessions overarching issues and levers, awareness, values, science and policy, not just economics. I added "GLOCAL" see the figure and link ! See https://en.wikipedia.org/wiki/Glocalization#History_of_the_concept and the new ! - after 26 years ... - publications by Victor Roudometof (The Glocal and Global Studies, GLOCALIZATIONS 2015 and Glocalization: A Critical Introduction 2016 [link]) see below !
some documentation is on the way: Videos, Impressions, Articles, ... we will keep you briefed here.



cheers ... - more to come
more later






Page: 1 2 3 4 5 ... 46 Older entries >>
This is Heiner Benking's News Log, a private-public diary presenting events, symposia and happenings in Berlin and elsewhere - my farings, foci, issues and concerns.

PLEASE CONSIDER THIS PERSONAL BLOG an ARTISTIC and PERFORMATIVE MEDIA INTERVENTION !

The Log links to my work and interests and presents issues and special concern of maybe a very small group of "concerned, engaged generalist" - a Global Interest Group (GIG). This needs to be seen in contrast to the ubiquitous Specialized Interest Groups (SIGs), the "scientific" approach to organize subject areas and specialization and standardization and harmonization! of means, nomenclatures, and modes of thinking. One of my favorite stories is "Longing for Unified Knowledge" where such a "specialist" runs into the founding session of the early general systems associations, mumbling "this is not my field" (as reported by Ivan M. Havel in our ISSS Wholeness Seminar).
As a starter I also recommend to check my MINDPRINT site, where we add the need for HANDPRINTS and MINDPRINTS, as FOOTPRINTS are good to visualize and communicate numbers, densities or consumption per area, but are not sufficient to negotiate and "harmonize" across domains and communicate gains in different cultures, technologies, times,... in short: incompatible but relevant information and our work on dialog, peace, policy-making, and multi-modal, faceted issues and consequences.
What am I? This is a "well-packed" question for which I have not the or a single answer. Some called me an in-betweener, go-getter, facilitator, hub, marvel-hero, trim-tab, bricoleur, bricoleers??? - career designeer, .... Some even "hank" which I disliked or Story which I liked very much !!
I have no single answer as I feel we need to walk the talk and sing and dance Life ! in spectra and fields in multiple embodied spaces.
To nebulous an answer? I am sorry but I do not go for overclaims and oversimplifications, under-complex and over-simplistic approaches with clan-think mindsets about real issues in clear contexts!
Previous entries
2016-10-08
2016-10-02
2016-09-27
2016-09-24
2016-09-21
2016-09-20
2016-09-16
More ..

| Mon | Tue | Wed | Thu | Fri | Sat | Sun |
| --- | --- | --- | --- | --- | --- | --- |
| | | | | | 1 | 2 |
| 3 | 4 | 5 | 6 | 7 | 8 | 9 |
| 10 | 11 | 12 | 13 | 14 | 15 | 16 |
| 17 | 18 | 19 | 20 | 21 | 22 | 23 |
| 24 | 25 | 26 | 27 | 28 | 29 | 30 |