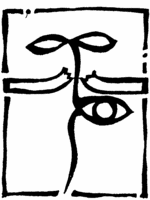 Welcome to the NewsLog or Blog of Heiner Benking. A kaleidoscope of insights and impulses collected first in the Seeds of Change Viewsletter of the Club of Budapest in 1995 and continually updated ever since.
Since some years available for broader distribution and comments - enjoy, and come again !

People to Watch:
Anthony Judge
Flemming Funch
Peter Jones
Alexander Christakis
quergeist



WHAT IS HOT?

GLOBAL SUSTAINABILITY EDUCATION
Conference Program

Berlin "Towards a Global, Embodied Covenant"

Re-inventing Democracy

Dialog among Civilizations - Dialog towards Unity in Diversity

Dialogues and Conversations - Participation and Moderation/Mediation: Ways and Means towards Re-inventing Democracy and Good-Governance

Positions and Identities in Global Contexts: Awareness of Self and Others with me, you, we, they and "others" models

Flatlands & Deeplands - a page about maps and models and Earth Literacy

Towards one Possible Global Embodied Covenant: Models, - not just Systems, Signs, Words and Images - Interdisciplinary Conference 2004: The Evolution of World Order - EWOC

Using Maps and Models, SuperSigns and SuperStructures - CODATA 2005

Granularity, Topicality, and Generalization of Information - Reflections about maps and models, orienting generalizations and their possible pragmatic and ethical implications and challenges, CODATA 2005


Oikos-Ecumene-Ecodomy - contribution to a conference on space and sacred spaces. The proposal to share a World House or House of Eyes as part of a cognitive panorama

Panoptic, the need to see big pictures on common jointly explored and discussed schemas or frames


*

I was asked for kick-start / short access-keys to my BLOG entries or central concepts, sites I often use or URLs I often link to. Here we go:

oikos-ecumene-ecudomy
systems-encyclopedia-new-terms
bamberg2007
menuhin
good-news
dropping-knowledge
sharing-action-wisdom
lovers-of-democracy
problematique
wir-lernen-sprechen
traumland-dialog
earth-day
systemic-dialogues
peace-roundtables
handelsblatt-neue-schulen-22-2-06
dialog-groupforms
cultures-generations-dialog
chance2000
bull-eyes
bpb-spielmethoden
seeds-of-change
rubiks-cube
meta-paradigm
magic-roundtable
higher-education
grand-challenges
global-covenant
earth-literacy
cognitive-panorama
ROBUST PATHS - AFRICA BEYOND POVDERTY
OPTICS OF ETHICS

TU TU WAS - Zusammenhaenge begreifen
FAW_NEWSLETTER
governance / 7 points
12 these education - LIFE IS TOO FLAT
WORKPLACES OF MIND
BOHM DIALOGUES


SIDE EVENTS
AIZU-Realities-landscape
HOUSE OF EYES
EXTENSIONS - Medical-Scientific Network /
Asilomar - sharing Voices/Spaces

BLOG


ENCYCLOPEDIA
see: ENTRIES / TERMS:
COGNITIVE PANORAMA 1) - 2)
COGNITIVE SPACES 1)
ECO-CUBE/KNOW MAP 1) - 2) - 3)
MAP (Mental) 2) - 3)
MAP TERRITORY RELATION 2) - 3)
MAPPING 2)
METAPHORIC FRAMEWORK 1) - 2) - 4)
METAPHORS (Classes of) 2)
MULTI-PERSPECTIVISM 1) - 2) - 4)
PANORAMA OF UNDERSTANDING 1) - 2)
PANORAMA THINKING 1) - 2)

ADD:
IID - Creativity & Cognition,Loughborough **
BLOG
BLOG
BLOG
BLOGBLOGBLOG
BLOG




A Quote I like:


Always do right. This will gratify some people and astonish the rest. (Mark Twain)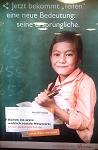 20 Dec 2014 @ 11:54
UNFORTUNATELY I could not get back to Berlin yesterday for the Innovation Cirle (Innovations Kreis) even when this was in my calender since long !
Collegues were inviting for the "end of the year" event where they again announce "time sharing" as one of the formats they wanted to introduce to the group.
I mentioned this effort some time ago in this blog and featured their "peanut sharing" not understanding the power of giving and encouragement for co-creation. One of the moderators even told me this with the units is anyway "rubbish" - "I moderate the group and they can eat the peanuts" - proving that they did not get the idea of true sharing in a "gift" (commons) economy-ecudomy ! You can read my sentiments here: [link]

On the way I came across an interesting advertisement by WorldVision [link] - Future for Children: Sharing is getting a new meaning, its original meaning ! mein-patenportal.de #wirklichsozial
But lets not discuss something "new" as how can the "original" be new, but take it as a sign of a deep loss of social coheasion and meaning of central ord in our socio-cultural fabric.
So let us see what is the "true meaning" for WorldVision, is it giving freely and unconditionally?, or just tending it for some time, rotating something?

This is a page on the basic competences needed for dialogue and participation: and please also check my background pages from OPEN-FORUM:

Being involved with "sharing-caring-daring" which I quote like this for maybe 15 years, I had to realize that people sometimes mean to splitter and distribute, other times to lend and other times freely giving unconditionally.
In German "teilen" and "zerteilen" is very "close", but very different, and this is what this essay will be about. Please note it is about tangible and intangible goods and artefacts, creative commons and ways to communicate, empower, and co-create (as my sister in "co-creation" Barbara Marx-Hubbard means and created the term!


I recommend "time-sharing in meetings" and scroll down to "Report on one Implementation" from 20 year ago....
This recognition by Antony Judge helped me to differentiate the sharing of material and immaterial "commodities" - here we called it tokens.
And I ask you to check this paper on the "Spoons, Beads, and Birds Phaenomenon".

and this draft about the confusion of such basic social concepts we should have already learned before going to school:

Is this the typical pondering before Christmas, or more? Is the sharing of a coat like St. Martin, cutting it into 2 parts, maybe a compromise and 2 people are only partly covered. But how about sharing meaning, information, attention, interest, encouragement?

This question is very dear to me ! I feel the context and the intentions are very important, but also what is shared ! Is a a good or entity which is "physical" or embodied, is it real -so it can be "splittered" into pieces, and when it is "parcelled"inot lots, can it be put together, lumped, or are the pieced consumed, eaten up, processed or destroyed?

UNESCO clearly distinguishes between tangible and intangible goods and artefacts.

Please see the paper with the title: The Spoons, Beads and Birds principle where I focus on Dialogue and Deliberations, what happens when we do more than only doing "Time-Sharing in Meetings" but instead move towards a Sharing, encouragement, Empowerment, Co-creation, Enlightenig and make happy! Culture.
Please see the webpage on other competences and intentions in any kind of gathering and human exchange towards co-laboration and co-creation.

This are some sections of the Spoons, Beads and Birds Phaenomenon: check the website for more:

Pls also check: "Gift Economy" (Schenkende Wirtschaft) also: description - Altruism, Philantropy,...
Interestingly I wrote a similar article last Christmas: Maybe it is due the times.....

Another approach to the "matter": Basic Competences for successful Dialogue und Deliberations sharing – loan / lend - endow/donate/give for free
in contrast to "grant"

DEFINIITELY, some unique skills and competences are required and indispensable as requisites for successful Dialogue and Deliberations. I would like to add: Competences you should learn already at home and in Kindergarten. A friend wrote this highly recommended book: All I Really Need to Know I Learned in Kindergarten, by Robert Fulghum.

Dialogue more general was presented here:
To secure successful deliberations these Axioms or Systemic Laws are to be considered, but this alone is for the next stage in the process further explored here. Please read: Connecting Dots and Spaces....
Here we discuss prerequisites in particular the Competences 2-4 of Kindergarden education. We work within IHTEC around School Peace Gardens (SPGs)

sharing – loan / lend - endow/donate/freely give in contrast to "grant / giving unconditionally and for free without expectations or assumptions.
Tokens or any kind of "units" to embody time/interest have different meaning and symbolize very differently. The First Nations Indians with their Beads, Shells, Coins, ,,, but also Feathers and Spoons represent very different Meaning, create very different Attitudes and Composures and so different Behaviors.

THE GREATER CONCERN
We were struggling about the need for NEW SCIENCE. NEW LANGUAGE. NEW THINKING
and this includes ways to display, imagine, present ! (see general model applications) and also dialogue, deliberate, communicate, share, ...
and there this text comes in. How can we talk without listening, subsuming and resonnating, giving voice and respect and empower in groups? Thisis what this is about: 2 ears - 1 mounth, as I once heard in a circle....
maybe check out some "voices" after magic roundtables: or some events: More >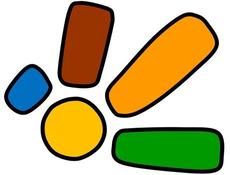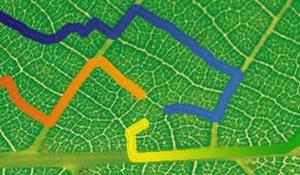 18 Dec 2014 @ 15:01
Presently attending:
A Universal Declaration of Rights of Nature ? - OSI GENEVA ...
A presentation of Existing and Emerging Projects incorporating Rights of Nature and a Panel offering Tools to Reflect and Decide.
[link]

Objective-Sciences-International.org (OSI)
OSI is doing great work around RECHERCHE PARTICIPATIVE and EARLY SCIENCE EDUCATION -check out OSI and phantastique projects with the youth: info@osi-ngo.org

https://www.causedirect.org/en/project/geneva-forum
Animator : Thomas EGLI, President of the NGO Objectif Sciences International

The public session yesterday about Global Capacties to be put on the "road" was very rewarding ! [more] soon ! More >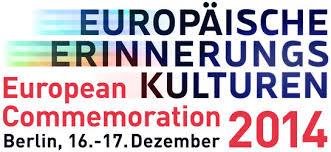 18 Dec 2014 @ 09:43
In the Federal Foreign Office in Berlin December 16-17, the topic is European Commemoration. [link] But how to commemorate WORLD WAR 1 when only looking at European States and not the impacts and effects this WW1 had on other regions of the world? A question **** raised in the opening session Tuesday evening before the screening of***** Episode 1

Are there common historical points of reference? and is it enough to look with the eyes of historians?

I shared the ideas of connecting positions and perspectives/views, frames, .... to bring them into context and make this concrete in models. I shared The PETERS SYNCHRONOPTIC WORLD HISTORY and gave it as an example of only presenting "flat" on paper (2 dimensionsional) but also adding further dimensions. Maybe check EARTH FOCUS FOUNDATION [link] and their Global Youth Conference GYC 2011 presentation [link] and the 9-D [link] Cognitive Panorama [link] - and received after speaking from the floor and later around the receptions.


In 2014 there have been several scientific conferences to commemorate the Centennial of the First World War. The conference European Commemoration will reflect this year's commemoration projects and bring together over one hundred leading scholars, artists, education experts, and professionals, from a broad range of fields. This multi-faceted, international conference will discuss different aims, topics and perceptions of national, non-governmental and border-crossing concepts of commemoration in Europe. It highlights the coexistence as well as the exchange and the controversies occurring in the context of commemoration.

The conference's goal is, in cooperation with the participants, to shed light on the opportunities and limitations of a European culture of memory. The particular background of each participant will help shape the understanding of the multitude of perspectives on the memory of the European war with its singularities and its commonalities.

Over the course of two days presenters from the disciplines of science, culture, and education will share their insights on how the First World War has been and is remembered in Europe. The conference will feature three workshop sessions across four different sectors: Science, education, society, and culture. In each sector participants will be able to discuss the conference theme through three central questions: The first one regards the significance and aims of remembrance for societies. What are the necessities for societies to 'remember'? How do past and present interrelate? The second panel will discuss dividing lines of European memories. It will cover national narratives on war experiences and how these narratives influence their remembrance but also look at generational or social dividing lines. The last panel will deal with the potential of joined European narratives. More >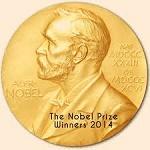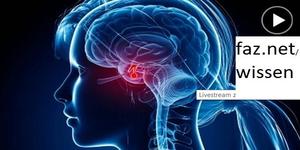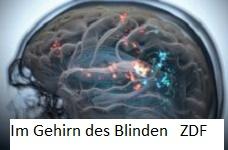 11 Dec 2014 @ 22:22
The Nobel Committee is again good for a great surprise, bringing central scientific and political and societal policy topics to the public eye.
Five years ago, with Elinor Ostrom's Nobel Prize I did an exemption, coverning an event I did not attend – see slides (PDF) As the Commons and her word over the years I focused on her work, also what we did later around the Commons Cluster around UN - ECOSOC: - also with special focus like environmental education:

This entry of the new Nobel Prize is an another exemption where I add my view from the "outside": This years awards is in medicine or better physiology! It is about human memory of space and time. How we store, remember and navigate locations and this helps us survive and cope with old and new environments and challenges. Please note, is the "body and brain view", not so much about mind and consciousness, the "GLocal", or about contexts and the socio-cultural, about agreements and the patterns and "fabric" of intentions, negotiations and actions across scales, sectors, and mindsets.

I urge you to check the laudation, scientific articles, videos mentioned in the links below and the laureats: Professors John O'Keefe, May-Britt Moser and Edvard Moser. This is the award speech: 2014 Nobel Prize in Physiology or Medicine - Presentation Speech". Nobel Media AB 2014. Web. 11 Dec 2014. and check the poster.
Here are the critical terms and some of the new findings: Grid cells, Place cells, Boundary cells, Head direction cell
Check also: Körber European Science Prize 2014.

The results are some relieve and assurance for me, none of the outcomes, like the "inner GPS" now discussed are to my surprise, but it is good to build on these findings as a good foundations of my own stumblings.
There is still a great need to look into a multi-3-D connected GPS (see 9-d overview orientation). All these local navigation approaches are appealing, but not enough!
And we do not even differentiate between flat or deep, when we only use the English term spa(t)(c)ial
It was to some relieve that modern physiology realized that we store also the "depth" coordinate and that some animals need higher resolution – like bats and others are more flatlanders only roughly store the hight, depths or elevation. In the videos I heard since yesterday that of SPACE AND TIME in the Brain Unfortunately available only in German. [link] stands out and is very interesting as they still seem to have problems with coming to grips with the spacial navigation. Please check the texts for "grid cells" positional registration and ways to remember and associate/connect "impressions".
I remember talking to some researchers in the early 90ies who tested spacial navigation and orientation of rats in orbit, "payload" satellite experiments as there were some theories connecting the "vertigo" sense to gravity ! The Rats excelled in their ability even in "outer space"...
But this is 20years ago, today we hear about blind people can develop like a bat an echo sense and place the objects like we would visualize the locations. The blind young man: Daniel Kish - trained for years and can even draw maps from his sonar positioning ! and/or check: HUMAN SONAR

When talking about this I mention Herbert Stachowiak and his General Model Theory, maybe this needs to be revisited ! as we can create inner and outer models, models of real or virtual objects. And there will be time soon to look into augmented models and realities and what this has to do with agreements, dialogue and learning: and the challenges of Orientation in Sinn und Fluchtwelten! see also: Alte und Neue Räume, - Ordnungen und - Modelle für Orientierungen, Vereinbarungen und Konstruktionen

I still have to do some mote reading and thinking, before I write more, so please come back as some of the material are really of interest, but other stuff I read or saw - like videos promising the link to "Consciousness" were not getting far, but anyway, still very interesting. More >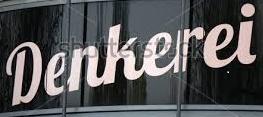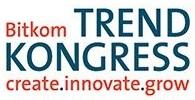 25 Nov 2014 @ 15:07
Atatürk-Tages / Tag der Weltzivilisierung
[link]

see more and text below

English website: [link]
http://www.konferenzfriedensmediation2014.de
[link]
http://www.europa-uni.de/de/forschung/institut/institut_ikm/kernbereiche/friedensfoerderung/projekte/Konferenz-Friedensmediation/index.html

I also recommend the videos below !

Vermittler von Vermittlern und Unterstützer Backoffice...? MediatorenMapping !
meanwhile I recommend: [link]

There was a chance to sum-up in working group 3 and speak from the floor in the final plenary session. I shared the Website 21stCenturyAgora.org and mentioned the AXIOMS of SDP: [link], the recommendations of COMMONS Actions Alliance (ECOSOC), see 2 weeks ago [link] and this link: [link]
and in regard to the WISDOM CIRCLES the Africa Beyond Poverty conference in Nairobi 1995 ***** and this papers on formats to gobeyond sharing in meetings, but empowering, giving voice, co-create,... The Spoons, Beads, Birds Phaenomenon paper: [link] More >





24 Nov 2014 @ 13:16
#zukunftscharta
https://www.zukunftscharta.de/ecm-politik/zukunftscharta/de/journal/44335
[link]

8 action fields beyond the smallest common denominator....

* Ensuring a life of dignity for all everywhere
* Protecting natural resources and manage them sustainably
* Combine economic growth, sustainability and decent work
* Combinie economic growth, sustainability and decent work
* Promote and ecncure human rights and good governance
* Build peace adn strngthen human security
* Respect and protect cultural and religious diversity
* Drive transformational change through innovation, technology and digitalisation

THE 8 COMMANDMENTS - the "ultimate" must but how and how to make them alive, make examples which reinforce and support each other, make them form lasting results???
Still searching for an English website .... as such headline can be used as "palstic words", out of context and meaningless...
check also: Open Knowledge Foundation ... [link]

Venro: [link]

I feel we should place not all expectations on the children, it is good to place hope on the youth and that they can generate and mobilize by using new (social media) -but I feel it needs more... at this point I can only repeat to revist the MDG and SDG discussion and how do generate WIN WIN WIN gains. Please check this Recommendations of the COMMONS ALLIANCE around the UN - ECOSOC activities (Recommendations to Heads of States, Ambassadors, the Secretariat General: [link]


Chancellor Merkel speaks about Orders and Foundations/Columns. Let see how they look like and if they are real !!

Maybe checkthis publication in a series on ECOLOGICAL JUSTICE and POVERTY REDUCTION: [link] and some slides: [link]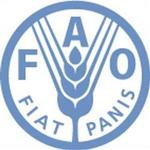 20 Nov 2014 @ 00:51
Comming back from NAGOYA & TOKYO with little coverage in the Media) I find 2 crosscutting events on my desk: Nutrition and Nutrition - my point here: we are "rearrange the deck chairs on the Titanic".Check: [link]

today:ROME: [link]
After twenty-two years the second UN International Conference on Nutrition. Da Silva says the world faces new challenges since the last meeting - 22 years ago.
World leaders have adopted voluntary guidelines to fight malnutrition at a UN summit. Two billion people, almost one in three around the world, suffer from deficiencies such as a lack of vitamin A, iodine, iron or zinc.
[link] check: The Food & Agriculture Spotlight [link] @oxfutureoffood @FAOnoticias — FAO Newsroom @FAOnews

today: BERLIN: Federal President Joachim Gauck awarded the Deutscher Zukunftspreis 2014 [link] on Wednesday, 19 November in Berlin. Guests from the worlds of science and industry attend the German President's Award for Innovation in Science and Technology.
[link]
check: Dr. Stephanie Mittermaier, Dr. habil. Peter Eisner and Katrin Petersen with "Food Additives from Lupins - Contributing to a Balanced Diet and Enhanced Protein Supply" a process that extracts ingredients with a convincing flavor from lupin seeds for use in vegetarian and vegan food products. [link]

Nutrition is in the News in Germany, but what about our Education and Sustainability issue with UNESCO and UNU last week? We can get health and nutrition into the news - but how about holistic and complex issues?
If you check with GOOGLE News top ranking are from Africa and Maroc: https://www.google.de/?gfe_rd=cr&ei=zk5tVJnCCtCJOtDhgLAD#q=UNESCO+DESD+Nagoya&tbm=nws HOW COME?


When are we going to address issues not any more in isolation in our "sweet" silos? Maybe check "Sectarianism of Science" Options Mag page 17-18, [link] : Ignorance or Compassion? [link]
and maybe Sectarianism of Media and Policy Making. I am a little frustrated in view of efforts the last 25+ years. Maybe check also: group- and clan-think and maybe we need to add "nation-think" and "institution-think" in the terminology and thinking of John Warfield. [link]

So how can we leave or I and WE position and viewpoint and go back to GLOBAL INTERESTS and COMMON FRAMES !? Who has a "mandate" and "voice" to speak up ! See GIGs - GLOBAL INTEREST GROUPS - in the right column of this blog...

[link]


19 Nov 2014 @ 02:12
I returned last night from a 14 days learning and immersion trip, extreme as only one nearly 40 years ago. Both were rule-set resetting in quite culturally alien "lands" and helpful to question my patterns, frames, mind-sets, ...
To be clear this is my "story" not about a certain conference, event, convention, incident, ... but a reflection to learn what is behind my and other learnings.

The trip began Nov4 and I returned Nov18, so quite a time for inner and outer experiences ....

I will add more later, maybe come back - or stay in touch....


16 Nov 2014 @ 08:40
The days after the NAGOYA DESD are even more packed and exciting, Pauli, Sachs, Daly, .... the UNU and Tokyo is really a cradle on the level of New York, Washington, San Francisco, London, Berlin, .... I am grateful to have the chance to observe, hightlight great outcomes and oulooks, and maybe add an extra view, welcome or sometimes not!
see: [link] and COMMUNITY LEARNING CENTERS: [link]


GLOBAL ACTION PLAN -
First I was quite concerned, I was at an international GAP gathering in 1993 in Devon, see Global Action Plan (GAP) So there seems to be a "gap" at least since since 21 years. Is it really a good name for a programme by UNESCO and UNU so close to the original global scope of the EcoTeams [link] and their practical approaches to make a difference by checking personal approaches and "gains" and associated to the WHO Global Action Plan?, see the "community" [link]
I need to check that tomorrow at the UNU.... as it is a challenge to fill gaps and spaces !!, but how to fill canyons and the abyss ?

For me it is only an example of how much is there and known (but in different heads) ***** and much ways to cope and share in common frames of references are needed. This bytheway was the motto of the UNEP _ HEM Harmonization Programme which was closed about the times teh EcoTeams GAP was founded... I also recommend Linkages: [link]
but also this PDS: [link]

Coming back to the new Programme for 2015 onwards by UNESCO, UNU, and maybe the wider UN community and its ambitious means and ends. here are some annoncements: [link]

I struggeled a lot around and about positive, good examples to make a difference. See the origins of the Youth-Leader.org magazine as Positive News Youth-Views where we looked into ways to identify Positive News as founded within Positive Nett-Works: [link], example for the Youth to learn from and improve, maybe connect and gain from integrated, joint approaches. [link]

In Okayama, Nagoya, and Tokyo I mentioned during this 10 days in various events. As I promised links and background materials in many of my conversations. Pls. check (more) below. More >




Page: 1 2 3 4 5 ... 32 Older entries >>
This is my News Log, a private-public diary presenting events, symposia and happenings in Berlin and elsewhere, my farings, focus, and concerns.
The Log links in to my work and interests and presents issues and special concern of maybe a very small group of "concerned, engaged generalist" - a Global Interest Group (GIG). This needs to be seen in contrast to the ubiquitous Specialized Interest Groups (SIGs), the "scientific" approach to organize subject areas and specialisation and standardisation of means, nomenclatures, and modes of thinking. One of my favourite stories is "Longing for Unified Knowledge" where such a "specialist" runs into the founding session of the early general systems associations, mumbling "this is not my field" (as reported by Ivan M. Havel in our ISSS Wholeness Seminar).
As a starter I also recommend to check my MINDPRINT site, where we add the need for HANDPRINTS and MINDPRINTS, as FOOTPRINTS are good to visualize and communicate numbers, densities or consumption per area, but are not sufficient to negotiate and "harmonize" across domains and communicate gains in different cultures, technologies, times,... in short: incompatible but relevant information and our work on dialog, peace, policy-making, and multi-modal, facetted issues and consequences.
What am I? This is a "well-packed" question for which I have not the or a single answer. Some People called me an in-betweener, go-getter, facilitator, hub, marvel-hero, trim-tab, ....
I have not single answer as I feel we Need to walk the talk and sing and dance Life !
To nebulous an answer? I am sorry but I do not go for overclaims and oversimplifications, under-complex and over-simplistic approaches to real issues.
Previous entries
2014-11-16
2014-11-10
2014-11-06
2014-10-19
2014-10-18
2014-10-13
2014-10-11
More ..

Mon
Tue
Wed
Thu
Fri
Sat
Sun
1
2
3
4
5
6
7
8
9
10
11
12
13
14
15
16
17
18
19
20
21
22
23
24
25
26
27
28
29
30
31