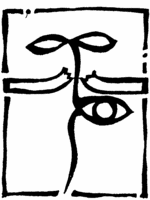 Welcome to the NewsLog or Blog of Heiner Benking. A kaleidoscope of insights and impulses collected first in the DaZiBao (Rio) process Seeds of Change Viewsletter of the Club of Budapest since 1995, continually updated ever since. Now available for broader distribution and comments in this blog - enjoy, and come again !

People to Watch:
Anthony Judge
Flemming Funch
Peter Jones
Alexander Christakis
quergeist



WHAT IS HOT?

GLOBAL SUSTAINABILITY EDUCATION
Conference Program

Berlin "Towards a Global, Embodied Covenant"

Re-inventing Democracy

Dialog among Civilizations - Dialog towards Unity in Diversity

Dialogues and Conversations - Participation and Moderation/Mediation: Ways and Means towards Re-inventing Democracy and Good-Governance

Positions and Identities in Global Contexts: Awareness of Self and Others with me, you, we, they and "others" models

Flatlands & Deeplands - a page about maps and models and Earth Literacy

Towards one Possible Global Embodied Covenant: Models, - not just Systems, Signs, Words and Images - Interdisciplinary Conference 2004: The Evolution of World Order - EWOC

Using Maps and Models, SuperSigns and SuperStructures - CODATA 2005

Granularity, Topicality, and Generalization of Information - Reflections about maps and models, orienting generalizations and their possible pragmatic and ethical implications and challenges, CODATA 2005


Oikos-Ecumene-Ecodomy - contribution to a conference on space and sacred spaces. The proposal to share a World House or House of Eyes as part of a cognitive panorama

Panoptic, the need to see big pictures on common jointly explored and discussed schemas or frames


*

I was asked for kick-start / short access-keys to my BLOG entries or central concepts, sites I often use or URLs I often link to. Here we go:

oikos-ecumene-ecudomy
systems-encyclopedia-new-terms
bamberg2007
menuhin
good-news
dropping-knowledge
sharing-action-wisdom
lovers-of-democracy
problematique
wir-lernen-sprechen
traumland-dialog
earth-day
systemic-dialogues
peace-roundtables
handelsblatt-neue-schulen-22-2-06
dialog-groupforms
cultures-generations-dialog
chance2000
bull-eyes
bpb-spielmethoden
seeds-of-change
rubiks-cube
meta-paradigm
magic-roundtable
higher-education
grand-challenges
global-covenant
earth-literacy
cognitive-panorama
ROBUST PATHS - AFRICA BEYOND POVDERTY
OPTICS OF ETHICS

TU TU WAS - Zusammenhaenge begreifen
FAW_NEWSLETTER
governance / 7 points
12 these education - LIFE IS TOO FLAT
WORKPLACES OF MIND
BOHM DIALOGUES


SIDE EVENTS
AIZU-Realities-landscape
HOUSE OF EYES
EXTENSIONS - Medical-Scientific Network /
Asilomar - sharing Voices/Spaces

BLOG


ENCYCLOPEDIA
see: ENTRIES / TERMS:
COGNITIVE PANORAMA 1) - 2)
COGNITIVE SPACES 1)
ECO-CUBE/KNOW MAP 1) - 2) - 3)
MAP (Mental) 2) - 3)
MAP TERRITORY RELATION 2) - 3)
MAPPING 2)
METAPHORIC FRAMEWORK 1) - 2) - 4)
METAPHORS (Classes of) 2)
MULTI-PERSPECTIVISM 1) - 2) - 4)
PANORAMA OF UNDERSTANDING 1) - 2)
PANORAMA THINKING 1) - 2)

ADD:
IID - Creativity & Cognition,Loughborough **
BLOG
BLOG
BLOG
BLOGBLOGBLOG
BLOG




A Quote I like:


"True religion is real living; living with all one's soul, with all one's goodness and righteousness." (Albert Einstein)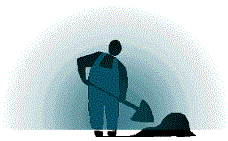 20 Dec 2016 @ 05:34
WITHOUT PICTURES !!!

Thursday, December22 - an extract of this summary will be published in the ECSA Newsletter #3

Geneva Peace Platform: Objective Sciences International (OSI)

ECSA was invited to Objective Sciences International Symposium Series at the UN in Geneva (Dec 12-16) 2016

....

you find an excerpt at the ECSA Newsletter [link]
of the full, even growing "story" at BenkingNews https://benkingnews.wordpress.com/ More >


19 Dec 2016 @ 18:37
Hey - I only finally get to revisit my presentation at John Knox last Saturday !

This was quite an interesting place and summing-up, presenting to Cyril Ritchie what was going on the last 10 days for me and at the UN "down the hill" at the OSI 25th Anniversary and the yearly GA at the UN during the last years.
You can visit the earlier blog entries below, but also maybe start with my introduction to the president to our host and patron of a unique "living and walking reformation" museum and activity and service center: THE "KNOX":


My Video of my 19 Minutes pitch of what was going on the lst week at the UN around our OSI slate of symposia and assemblies....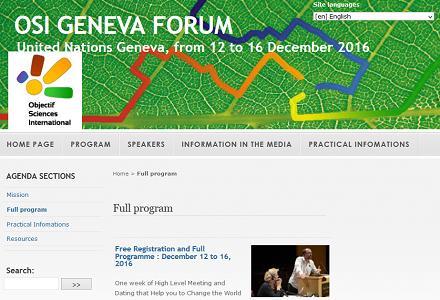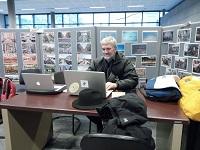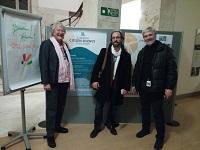 17 Dec 2016 @ 13:39
What a week, more busy than last year and quite an experience. I still have to catch breath and sleep 2 days - if I only could.
See our Prep weekend above at: [link] and stay tuned.
Specially Wednesday CITIZEN SCIENCES [link] and Thursday (HARMONY WITH NATURE) are highly recommended to check the presentations and follow the link!

here are the main sections:

Market Place
The Networking space of the GENEVA FORUM
Read more of Market Place:
* Pedagogy, Travel and Tourism for Peace and Development
* Participatory Research, Citizen Sciences and Fab Labs for Peace and Development
* Philanthropism for Peace and Sustainable Development
* CrowdInnovation, CrowdFunding, Smart Finance and Appropriate Technologies for Peace and Sustainable Development
* Rights of Nature for Peace and Sustainable Development

5th International Annual Conference in United Nations

some reports, newsletters, stories, videos,... are on the way or in the workings - come back and check the websites !! More >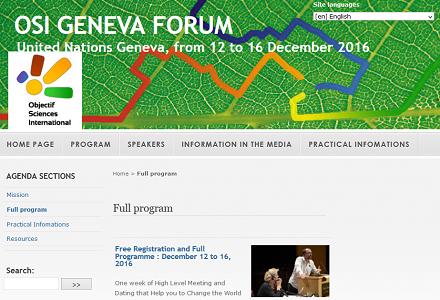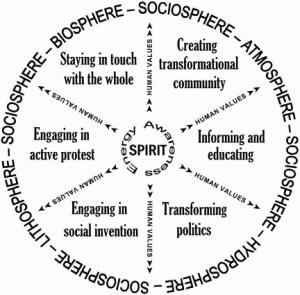 11 Dec 2016 @ 14:53
Tomorrow I will be a week the 25th Anniversary of OSI in Geneva. But today is also HUMAN RIGHTS DAY #HumanRightsDay and 5 days the International Soil Week. Maybe you have missed some other days nationally and internationally, such is life. I am from a nice hideaway since yesterday preparing with the OSI team a Geneva Peace-platform associated event all week. Dec 12-16. See our reports tomorrow and all week.
Me? - I hope to exercise some Magic Roundtables during the week, do the liason between OSI and ECSA (my profile)and do 3 "pitches" inviting for 3 sessions during the week. All updates and changes can be always found here: Programme [link]

Me? I am very critical about all these days, commissions, summits, ... and feel that there is a trend the last 25 years to more and more put hope that the Youth of the World, the People or the Civil Society have to sort out the "mess".

My synopsis will be as often at BenkingNews - stay tuned and follow.up. More >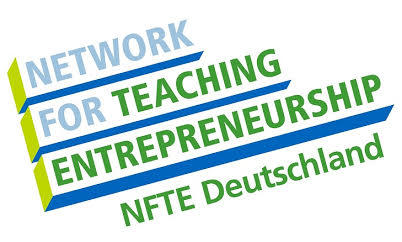 9 Dec 2016 @ 16:11
http://www.entrepreneurship-campus.berlin/

Parallel dazu findet in diesem Jahr auch die Preisverleihung des European Entrepreneurship Awards von YouthStart in der LV Baden-Württemberg statt:
www.nfte.de

[link] More >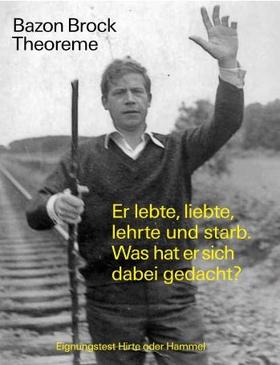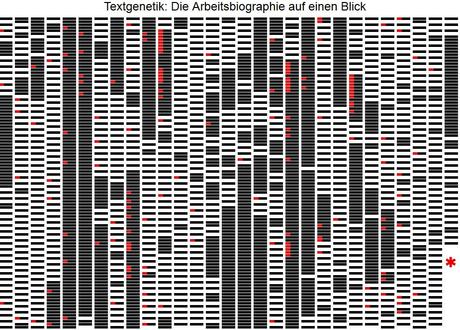 6 Dec 2016 @ 22:27
Bazon Braock [link] is unique and beyond words - specially as a man of the spoken word or lecturer. Maybe steep and not easy for some, but in his DENKEREI he maintains since years the Denkerei. A place where "others" meet and listen political and media theory and practical deep thinking across subjects, cultures, times and flows. I reported about his DENKEREI events earlier [link] - but tonight was special - introducing his Lifes farings and musings in a couple of kilos unique book: THEOREMES | He lived, loved, taught and died. What did he think about it on the way? THEOREME | Er lebte, liebte, lehrte und starb. Was hat er sich dabei gedacht?

check his Denkerei/Amt für Arbeit an unlösbaren Problemen www.denkerei-berlin.de, his Mediathek www.bazonbrock.de/mediathek as he is a lecturer, performer and agitator, someone outspoken with many enemies, meaning many honors and independent stances. Maybe see some videos, as his presentations are more than words. Let google help find BAZON videos https://www.google.de/search?q=video+youtube+bazon+Brock&ie=utf-8&oe=utf-8&client=firefox-b&gfe_rd=cr&ei=s09HWJO-I7Ok8wf3kYGYDA

The gigantic book, like a hard-cover "bible" has more than 550 pages, I recommend to check out his editor Marina Sawall [link] - and see some tweets: https://twitter.com/bazonbrock/status/453886848302329856

www.denkerei-berlin.de/kalender

I will never forget this happening around the world, in thae Alps and presented also in the Swizz embassy in Berlin. Com&Com: BLOCH. A great way to communicate:

incredible - look at his works in his times, the figure "text genetics" is clickable on his website. check it out. It also has much to do with my interest other ways of display and navigation. I would love to have a display of my epoches and episodes - much needs to be done.... [link] there. maybe also check my faible for order schemas and "cosmologies" (as an aside): [link]

Bazon also shared and signed for me a new antology: Kritik der kabarettistischen Vernunft - Ein autobiografisches Scherbengerücht. Band 1 http://www.bazonbrock.de/werke/detail/?id=3369§id=3093
also including Schlingensief (see below) and also by or about: Peter Zadek, Max Bill, Max Bense, Bazon Brock, Joseph Beuys, Karl-Heinz Bohrer, Carl Schmitt, Hans-Jürgen Syberberg, Rudolf Augstein, Peter Sloterdijk, Anselm Kiefer, Hans Imhoff, Wolfgang Rihm, Ai Weiwei, Burda, Hundertwasser, Kracauer, ... highly recommended !! More >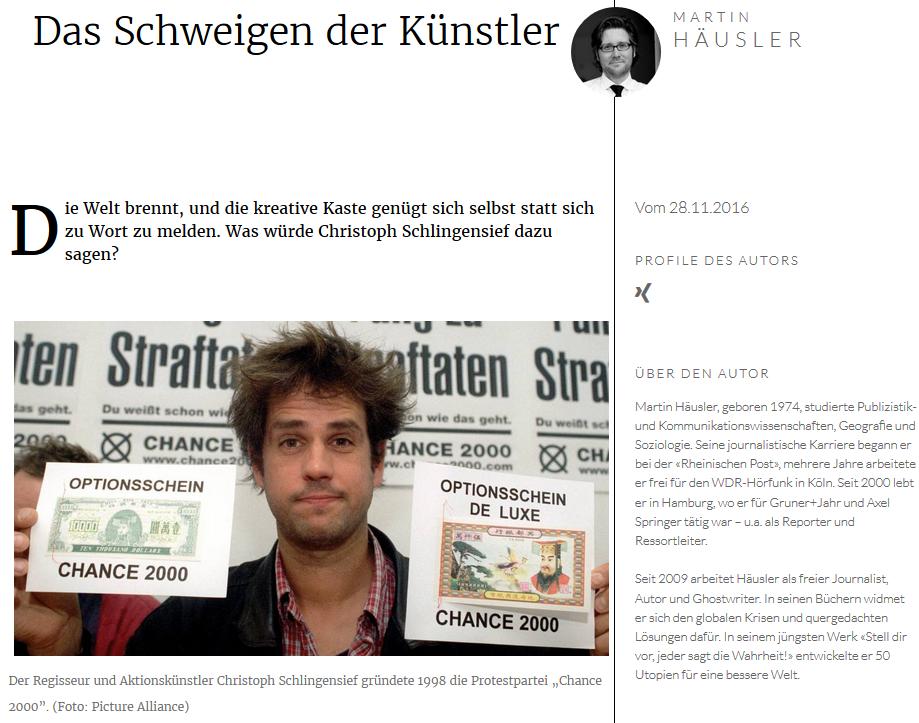 5 Dec 2016 @ 05:46
Christoph Schlingensief is still "haunting us"...

The Silence of Artists
Das Schweigen der Künstler has been just hitting the "Cloud-Streets":

It is about
** speaking-up and public interventions, the failure of artists and others...
** voting and another CHANCE2000
** Sharing and/or Gifting - Talkers and Listening and co-creative Empowerment
** Solidarity and Sustainability
** Living- and/or Liquid- Democracy

NEEDS TO BE TRANSLATED A.S.A.P. check it out and maybe go to [translate]
Here my comment from yesterday:
Ich denke wir hatten mit Carl Hegemann und Schlingel in den Festspielen gegeklärt das es weitergeht - auch wenn arg langsam ! Hier der ursprüngliche Text in "WIR LERNEN SPRECHEN": von uns als "ein VOLK"... Die Methode von damals im Zirkuszelt mit Schlingel lebt weiter z.B. - sondern zu Zuhörern zu machen ! - wir nannten es CHANCE 2000+ - geändert hast sich nur der "SPRECH" - zum Beispiel "Liquid und Living Democracy" und TEILEN und SCHENKEN - siehe "Sharing and Gifting in Traditional and Modern Times" forthcoming in MOTHER PELICAN - Journal for Solidarity and Sustainability - zum Gabenfeste.... enjoy: [link] - unsers sind kulturkreative Salons seit 15+ Jahren im Rahmen von Positive Nett-Works e.V. Unser neuer Impressario ist Joy. Künstler: Ahoi und an Deck !! Greetings Farah & Heiner

Nominating German National President Joachim Gauck and Carl Hegeman for the Challenge:

maybe see also this Video which can explain what the magic is around this "sharing and gifting"
as excercised in the CIRCUS TEND of CHANCE 2000.

The "historic page" to dig-out and revisit Schlingensief can be found here: [link]
I will translate below at [More] WIR LERNEN SPRECHEN: Wahlkampfzirkus 1998 – CHANCE 2000 von CHRISTOPH SCHLINGENSIEF More >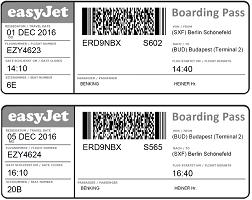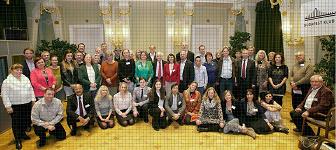 3 Dec 2016 @ 05:09
Unhappy, sad and sobering. I am in the wrong place this weekend. I had prepared for weeks - by revisiting Club of Rome buddies 3 week ago in Berlin and checking how GA get organized these The Club Of Budapest: Celebration of the 20th Anniversary of the Manifesto. Maybe read "VIEWSLETTERs" from those days 20 years ago and the SEEDS OF CHANGE:
Maybe it is my naïveté to hope that that a group of dedicated people - as it was in the beginnings of the Club of Rome in the late 60ies could make all the difference. Maybe the wrong people and times? or the design of a "Club"? I wonder...
Anyway I was about to show by Boarding Pass at the airport in Berlin yester-/yesterday - and had a calling to forget about the airplane and this weekends "celebration-parties"
see below [More] the outline and invitation: and the STREAM and VIDEOs:

For me the story is what happened with the bold intentions of the founders of the Club of Rome, why was the Methodenstreit May30th, 1970 and many up-down "bifurcations" never revisited? maybe check 2 interviews with Alexander Christakis: and EUROPEsWORLD

Is the Design of such "Clubs" the wrong way to go? Or is it the "people" - the Egos - dreaming about their "filter-bubble" We-Space? or is it due to the times !? ANYWAY - I was life studying for my "degree" when all these discussions were up in the early 70ies, I had loved the founding papers of Ervin Laszlo called "The Club of Rome and the Club of Budapest", had even invested years into the CoB 20 years ago, have been visiting Club of Rome Gatherings like in the Smithonian in Washington in 1998, and had so much hope and dreams....

But maybe it is our ignorance and thinking only small. I always site a recall from the founding fathers of such "enterprises": here the General System Science early gathering when someone bangs into a session, and steps our murmuring: " ... That is not my field ..." enjoy the right column of this blog where I am puzzled about SIG and GIGS and GLOBAL INTERESTS GROUPS:
My favorite stories in the WHOLENESS SEMINAR include: check our WHOLENESS SEMINAR:
"BELA BANATHY: GENESIS OF GENERAL SYSTEMS THEORY" and "A Skeleton from the Closet") (Boulding Into one of the founding session of General Systems in ASILOMAR with the topic: "What can we do -- what can science -- do about improving the human condition?" bumps a visitor "specialist-academic" mumbling "this is not my field" when such great thinkers were having even earlier such "Saving the Planet" gatherings...
Also "Is Humanity Destined to Self-Destruct?" by Lynton Keith Caldwell [link] comes to mind - and havent been there collected some (now old)answers: see there Show or Schau?

I recall this "general" story and such publications as such great Clubs and Ideas with great aspirations meet with realities, assumptions, expectations, needs and greeds, ...
I will try to also look back 40 years (as I am tired of all this NewThink and MindBugs, so let us check-out not just the transformations from "think-tanks to "do-tanks" and where we have been and ended with these hundreds of such Manifestos - so stay tuned - and maybe check while waiting
the INQUIRY on LEARNING from the CLUB OF ROME we did in Herrenhausen Castle last year:
[PDF] The Open University: Systemic Inquiry: Governing the Anthropocene ...

Learnings from the Club of Rome ... Jul 31, 2015 - HERRENHAUSEN PALACE, HANNOVER GERMANY. 30TH - 31ST JULY ... Ray Ison, ISSS/Open University/Monash;. Introduction of the ... Limits to Growth. Speakers: Aleco Christakis and Heiner. Benking. Response by ...


The Opening Session starts in 3 hours ... Maybe we can all be "there": virtually/remotely stream"connected" nowadays !! SO STAY TUNED and read below [More] More >




2 Dec 2016 @ 20:19
The Leibniz Society [link] and year was covered before [link]

Today we celebrate 30 years WPK and the history and need for quality science journalism. Leibniz-Podium " Quality or Quota " Qualität oder Quote?" and the 30. Jubiläum der Wissenschafts-Pressekonferenz
[link] and
[link]

The WPK [link] is a "child" of Chernobyl 1986 https://en.wikipedia.org/wiki/Chernobyl_disaster - and so I was 30 years ago..., doing "radioactivity mapping" directly after and meeting all the movers and shakers... - but more later... as I feel there have been some untold learnings and insights - at least for me and maybe for others, how we communicate and share "truthings" and trust...

Here today in Berlin we have the Crème of science communication
meeting with the National State Secretary for Education, Science, Technology, ....: JOHANNA WANKA at the home of the LEIBNIZ science network. Her talk as a "keynote" I will cover here a.s.a.p. ...

besides. have you ever encounered T.REX Tristan Otto and his "evolution"/fate?: A good story and way to look "beyond" and multi-modal ..... Visit him! https://www.berlin.de/ausstellungen/4165199-2739799-t-rex-tristan-im-naturkundemuseum.html

But first maybe check the announcements:

...
its been a long night with Dinosaurs, the Parrot of Alexander von Humboldt, ... and our duties and service for science communication, or better communication in general... More >







<< Newer entries Page: 1 2 3 4 5 ... 49 Older entries >>
This is Heiner Benking's News Log, a private-public diary presenting events, symposia and happenings in Berlin and elsewhere - my farings, foci, issues and concerns.

PLEASE CONSIDER THIS PERSONAL BLOG an ARTISTIC and PERFORMATIVE MEDIA INTERVENTION !

The Log links to my work and interests and presents issues and special concern of maybe a very small group of "concerned, engaged generalist" - a Global Interest Group (GIG). This needs to be seen in contrast to the ubiquitous Specialized Interest Groups (SIGs), the "scientific" approach to organize subject areas and specialization and standardization and harmonization! of means, nomenclatures, and modes of thinking. My favorite stories in the WHOLENESS SEMINAR include:
BELA BANATHY: "GENESIS
OF GENERAL SYSTEMS THEORY" and "IVAN HAVEL: Longing for Unified Knowledge" where a "specialist" runs into the founding session of the early foundations General Systems, mumbling "this is not my field" or where Ivan M. Havel expresses his search for other kinds of knowledge.
As a starter I also recommend to check my MINDPRINT site, where we add the need for HANDPRINTS and MINDPRINTS, as FOOTPRINTS are good to visualize and communicate numbers, densities or consumption per area, but are not sufficient to negotiate and "harmonize" across domains and communicate gains in different cultures, technologies, times,... in short: incompatible but relevant information and our work on dialog, peace, policy-making, and multi-modal, faceted issues and consequences.
What am I? This is a "well-packed" question for which I have not the or a single answer. Some called me an in-betweener, go-getter, facilitator, hub, marvel-hero, trim-tab, bricoleur, bricoleers??? - career designeer, .... Some even "hank" which I disliked or Story which I liked very much !!
I have no single answer as I feel we need to walk the talk and sing and dance Life ! in spectra and fields in multiple embodied spaces.
To nebulous an answer? I am sorry but I do not go for overclaims and oversimplifications, under-complex and over-simplistic approaches with clan-think mindsets about real issues in clear contexts!
Previous entries
2017-02-16
2017-02-12
2017-01-25
2017-01-22
2017-01-21
2017-01-16
More ..

| Mon | Tue | Wed | Thu | Fri | Sat | Sun |
| --- | --- | --- | --- | --- | --- | --- |
| | | | | | 1 | 2 |
| 3 | 4 | 5 | 6 | 7 | 8 | 9 |
| 10 | 11 | 12 | 13 | 14 | 15 | 16 |
| 17 | 18 | 19 | 20 | 21 | 22 | 23 |
| 24 | 25 | 26 | 27 | 28 | 29 | 30 |