23 May 2013 @ 16:28
Incredible busy days. We celebrated 100 years Robert Jungk, here my 2 minutes pitch (in words with links) and are at the COMMONS conference like last year. Check: [link] and Commons and Economics [link]
Besides at the 3 days youth Democracy and Tolerance I discussed with *** Petry about the need for a new Perestroika.
Definitely THIS WEEK is a wekk of leverage spaces, not just leverage points !!
check meanwhile Designing Democracdy [link]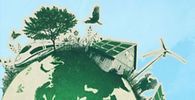 15 May 2013 @ 12:56
youthinkgreen - Main Website of the youthinkgreen - jugend denkt um.welt

Jakob von Uexkuell just speaks about ecocides, fragmanetation, looking at central linkages which have been overlooked before !

This was days ago. It is now Sunday and I have stayed on and on... Yesterday Kiara Worth from South Africa moderated the resolution in the REVIEW. EVALUATION; REFLECTION, CONSOLIDATION section. Well Done - I will add the text here when available !

Now we are in the Gardens of the world: On the agenda we find RESPECT AND PRESERVE NATURE - PROMOTE PEACE ....


I wonder when we will revisit the Intersectoral Strategic Dilemma tabeled by UNU and UIA before Rio '92 !

I asked the Club of Rome represenative why not mention the LEVERAGE POINTS from Donella Meadows, instead of getting focussed on the Tipping Points by Dennis Meadows and others. I asked him why the early work of the Club of Rome is "forgotten" / ignored. I refer here to for examples these 2 new publications:
Strategic Articulation of Actions to Cope with the Huge Challenges or Our World - A Platform for Reflection as published in this serves as Volume One. A SOCIAL SYSTEMS APPROACH FOR GLOBAL PROBLEMS, 21st Century Agoras Monograph Series.
and A DEMOCRATIC APPROACH TO SUSTAINABLE FUTURES:
[link]

Home · Project · Doha – COP 18 · RIO+20 · International Climate Week · National Climate Week · European youth conference 2009 · Our Groups · Summit 2013 ...

good young people here ! check the website and come back !


13 May 2013 @ 05:15
Mit Mass und Mut, aber was ist mit Rahmen und Mitten !? (Im Plural) !!
The German Advisory Body Rat für Nachhaltige Entwicklung : 13. Jahreskonferenz des Rates für ...
[link]

Jahreskonferenz des Nachhaltigkeitsrates. 13. Mai 2013. Tempodrom, Berlin
More soon !


11 May 2013 @ 16:04
DRAFT _ WORK IN PROGRESS !! Wolfram Huncke was there and speaking about him between Jungk and Haber. See teh book and check the report by the moderator Manfred Ronzheimer. Gestern ist heute: Heinz Haber und Robert Jungk im Disput um die Zukunft von "We have to find new languaging and new tangible, performative, contagious forms to present, participate and colaborate to adress young people". This is in the essence what I feel I agreed with Robert Jungk somewhere in early 1991. This "on records" was asked from me after our event in the URANIA last night, so here we are: "on record". Robert Jungk was invited 20 years ago for the efforts to start a Peace University - see picture. Hans Holzinger from the library in Salzburg could attend in 1995, but this is all "history". What remains? Have there been lasting effects and impulses? Can we learn? Are we destined to self-destruct? as Lynton Caldwell asked in 1999 *** To get going the book: Yesterday is Today - (Gestern ist Heute) so I will look a little into Futures Creation again. The plural of alternatives and the focus on Ought not Can. See "Can Implies ought" Hasan Özbekhan. http://quergeist.net/Ozbekhan/ More >



8 May 2013 @ 18:27
What a week. We end today with re:publica today http://www.re-publica.de/en and continue with Theater and Internet until tomorrow. Check the links and videos of the re:publica, description http://www.re-publica.de/en maybe revisit this quergeist blog from 2010:


The question is how to be inclusive and allow all forms, ways, and means of cultural expressions.


Theater & Net This is translated from the Boell website: Theater & Net: Theater is transformed through the digital Revolution, and what the Netizens can bring home. An offer to people from media, theater, civil society and science and politics. It is an event organized by the Heinrich Böll Foundation, Nachtkritik an Online Theater-Portal, the bpb - Bundeszentrale politische Bildung just look at this and come back !


Theater und Kritik in der Netzgesellschaft - Neue Medien, neues Publikum – ein anderes Theater? - Kritik im Netz – Kritik aus dem Netz


I was able to place a question to Peymann and I feel it was good to be there.


Now Live-Code: War and Peace in the Internet is on: Krieg und Frieden im globalen Dorf. I am just thinking about Kim Veltman and Franz Nahrada who were around these themes also 20+years ago, and bytheway they are meeting this weekend - check: Monasteries Of The Future Symposium Melk: Heritage and New Beginnings


The panels are of real interest ! these people are finally after typically 20+ years with augmented realities and superstructures http://de.slideshare.net/benking/codata-mist2005, VR and Public Spaces / Sinn und Fluchtwelten http://benking.de/sinn-fluchtwelten.html , Perfomance and Agitation - see the links around SChlingensief - who is often mentioned here: http://www.chance2000.org/ I feel these efforts should be revisited !! It seems to me really important to include pre-internet times, what I encounter here seems to deserving also "roots" not just "wings".... More >




Page: 1 2 3 4 5 ... 38 Older entries >>